Willie, I did the strict Catholic school thing for the 1st 8 years. I understand!
I went to twelve years of private Catholic schools where every young lady wore a uniform, and the nuns were all ugly!
Tom and Willie (and others, (self included), who survived the experience: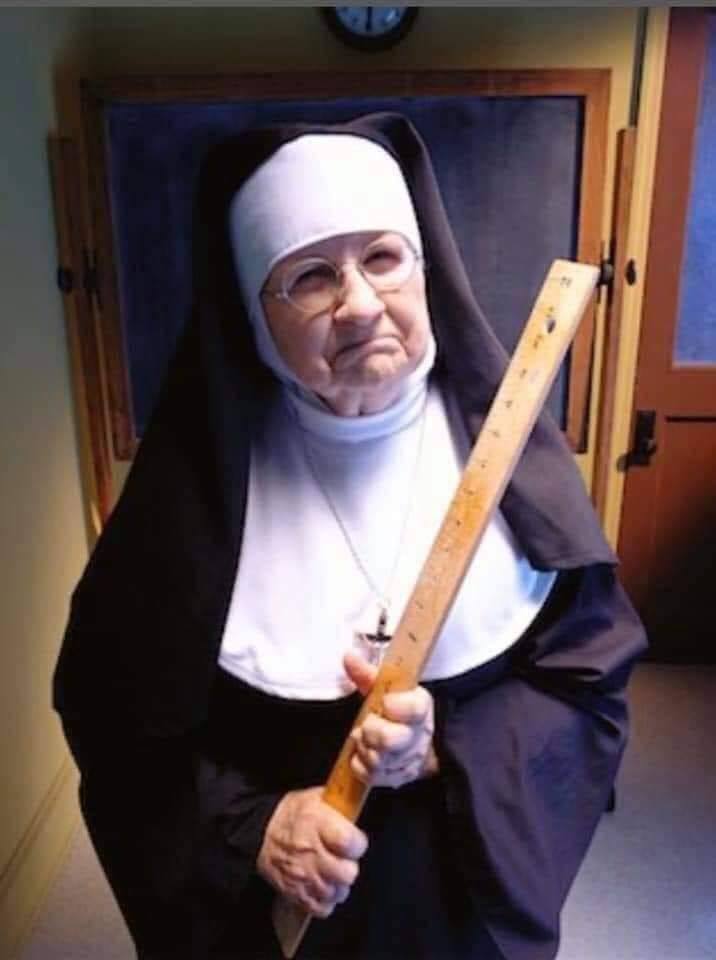 Sister Mary Martha.