I ran across these 3 and thought that y'all might be interested. The aerial shows Union Station and Great Northern Station. Northern Pacific is to the left of Union Station and out of sight. Havermill Island's claim to fame was Expo 74 in which all the railroad and most of the ground structures were flattened for it. GN clock town still exists in what now is Riverfront Park.
The two drawings were from ~1957 and it is unknown who did the coloring. Looking at both, you can see why between Spo and Sandpoint, ID is called 'The Funnel'.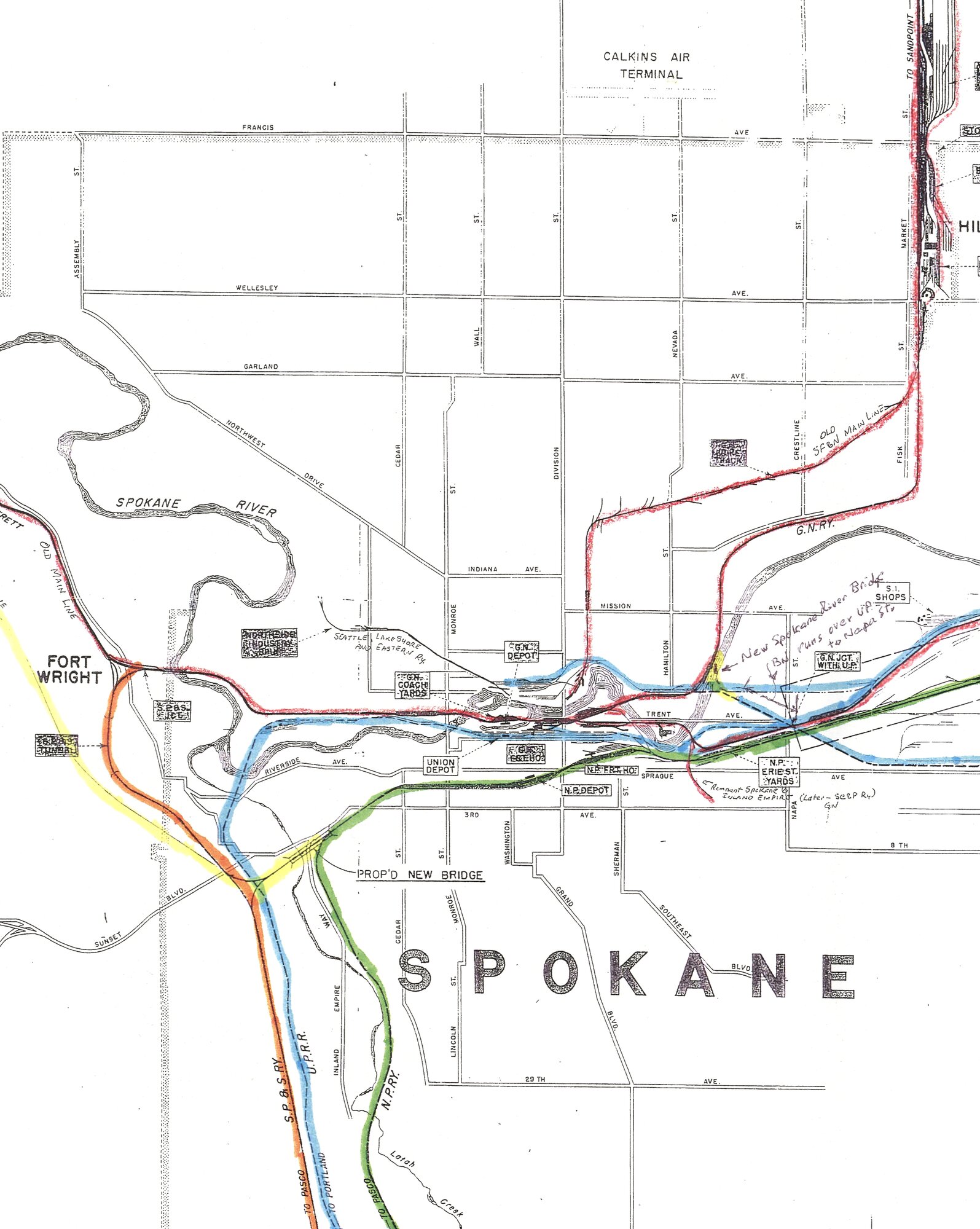 The first drawing kinda shows where I was raised just East of Argonne Rd ( Dishman ) between Broadway and Mission. Lived there for 17 years before joining USMC. Our house in Libby is now the longest I have stayed in one place. 2004 - 2022 beating out Spo. How things have changed!
Later