Here's the dilemma. I wanted to go with all Sunrise enterprises signals. Then, I ran across an Oregon Rail Supply searchlight kit at the LHS. I also found some Miniatronics Bi-polar LED's and ORS parts like signal targets and finials (pointed mast top cap). I bougt those for a small sum.
Here's the ORS kit signal. I enjoyed building it and think it looks pretty good.
Side view.
Front view.
I then began playing around and came up with a semi-scratched searchlight. It features the ORS targets and fenial, 3/32 brass tubing, a base "relay cabinet" that was kitbashed from part of a Walthers New River Mine kit, a Miniatronis bi-polar LED, and a .012" brass wire ladder/service stand (soldered) with a hairnet mesh floor. My airbrush wasn't being very cooperative so the paint is so so.
Here's the scratched unit.
Side view.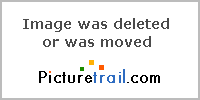 Front view.
Ya'll give me some honest feedback. Should I buy more from Oregon Rail Supply? Should I scratch build more (cheaper)? Should I scrap them both, go for the original plan, and use Sunrise Enterprises units?