STEP 7: "It's the END of the world as we know it!(And I feel fine.)"
Yeah, I've been listening to too much Rock, I know.
But, if you know much about Rock, you know that's a line from R.E.M.'s "It's the End of the World as We Know It(And I Feel Fine)."
This was basically brush, hairspray, chalk, and paper towel. I wetted the brush with hairspray, dipped it in chalk, weathered the end heavily, then wiped away the excess. That's virtually it, on both sides.
I'll get that tack board later.
End A.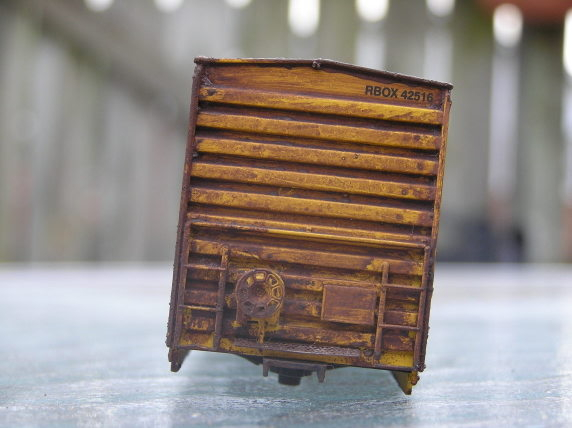 End B.