After a successful day filming a video tour for Hennepin Overland club yesterday, I had to have some fun with my collection. I've been wanting to do a rainbow lineup for a long time but didn't have the chance.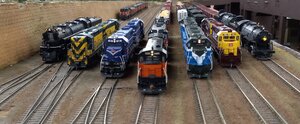 I'm also starting scenery work! I'm doing touchups on a few spots of our branch line, as well as finishing our lumber mill area. Our layout has been pretty stagnant on scenery for many years. These are my first attempts with model railroad scenery and not 1/35mm scenery so there's a slight curve for me. Fortunately my club is loaded with supplies.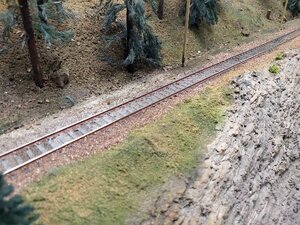 The flock and dirty ballast beside the rock face recently replaced naked paint.