Good Morning All on this first day of Fall. It's clear and 72°, going back up to 97° again today through Sunday. Overnight lows might drop into the upper 50's around mid-week next week.
Looking at a short weekly grocery store run today, especially since we'll be gone all of next week. But we need a couple of minor items to take with us and there needs to be something here when we get home, strictly non-perishables. Wife wants to have the car washed as well.
Thanks for the comments and likes as always from the progress post of yesterday;
Dave B, Tom O, Smudge, Guy, Chad, James, George, Joe, Hughie, Dave (PV), Mikey, Patrick, Tom.
Out in the train shed yesterday, I completed construction of that simple fence around the remainder of the transload facility.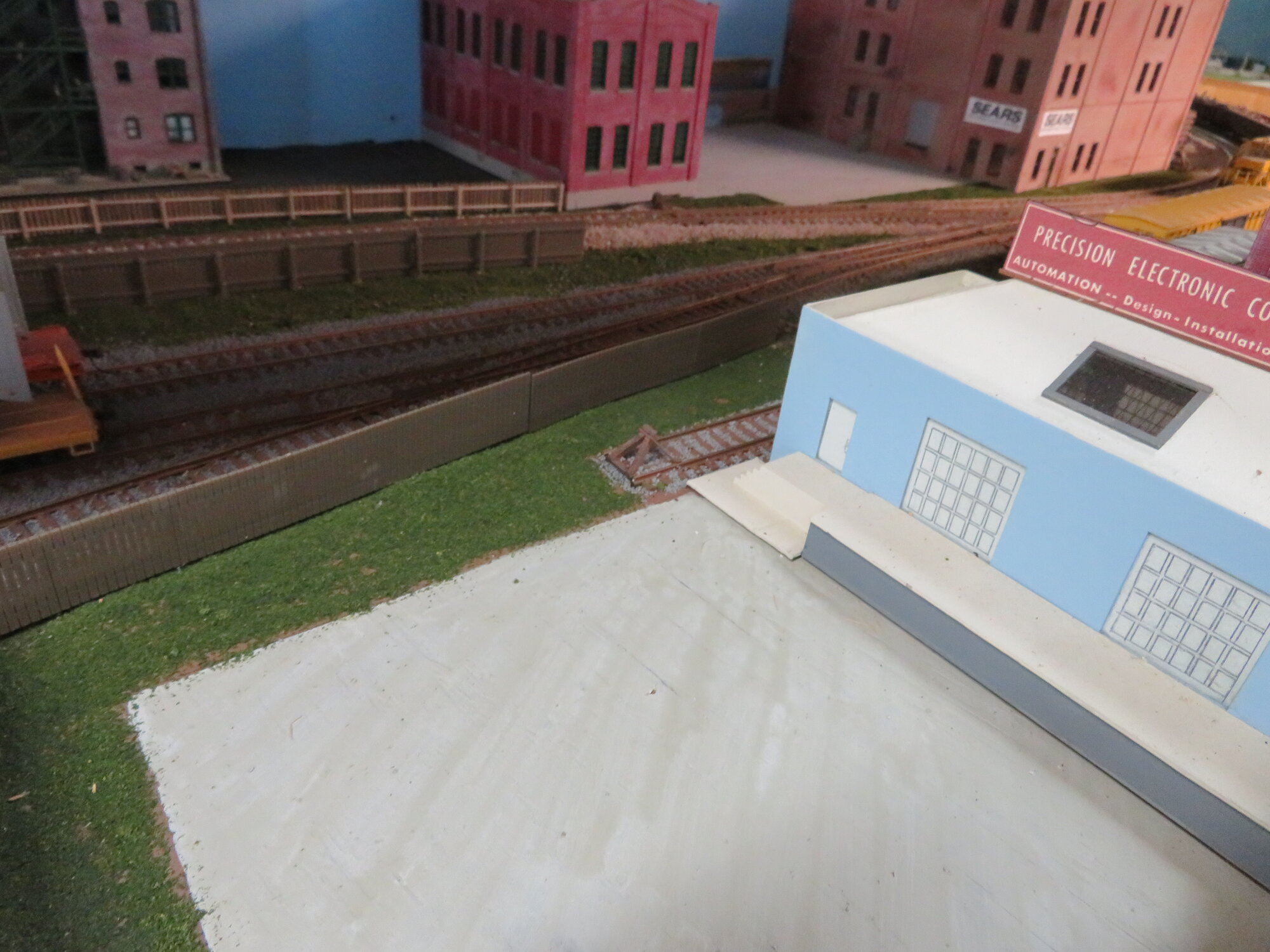 I don't intend to add gates which keeps it simple. Maybe some other time but probably not. That end is pretty well masked by the structures in front of it, and this represents an era when pilferage wasn't a problem.
Then just for the heck of it, I added graffiti to a pair of freight cars. Disclaimer: I am not a fan of graffiti, but it is a fact of life on railroads. I add it because of the realism.
Two sides of this covered hopper.
Just one side of this boxcar.
These are decals from Blair Line. I will weather these cars either this week or when I get back. The boxcar was already started.
Dave B
- You posted about grid capacity yesterday. That is going to be one major hurdle coming up. Here in Texas, the grid is already strained as it is in many other states. The wind farm nearby was built but held up for over two years because utilities were unable to negotiate easements for power lines to connect to the grid. I think that the NIMBY attitude is even more prevalent in urban areas which need the infrastructure even more. And right now only .5% of vehicles in Texas are electric. I have honestly never seen a Tesla on the road; I did see one at a charging station down near their plant near Austin.
Louis
- South Carolina ain't too far south! If you want real accents, go to Georgia or Arkansas. Texans in urban areas are losing their accents due to the influx all of the New Yorkers and Kalifornians escaping their cages.
Propane in A/C's can work two entirely different ways. It can be used as a refrigerant or it can be used to run a generator or compressor.
Guy
- I haven't seen any moon people either. They're probably on
Jaz
's layout though.
I only mentioned the Blair Line grade crossings because
to me
, $6 a pair is a lot more economical
to me
than a few hours of labor. I have made many on my layout from a bag of ties. I do like a challenge and I do hand-make many things that I could buy though.
Time to get moving as there is much to do today.
Every one of you have a great day.