Good morning from the periphery of the Great Basin.
Sherrell
, Happy Belated Birthday! Sorry I missed the birthday bash yesterday, for a present, let me sent you a jar of clean Oregon air! Oh wait a minute, your air is cleaner than my air...
...what the??
Willie
.. thanks much for the explain on the magne-traction, a very interesting concept indeed! The Oxford look great! I am not familiar with them as I am not looking for vehicles right now, but I'm keeping a running list on pieces parts & supplies when ever I come across them for later reference. Probably a dumb question, they make transition era models? Thanks.
Chet
...Great photo's of the F-9, thanks for posting. On the front of the loco right above the pilot there's a couple of brackets, what's going on there? I don't ever recall seeing those before. Are they something excusive to the F-9?
All
, thanks for likes & comments......
Lee
, and you other O scalers, here are the pics from the train I "picked" from a friends shed. The box was on a top shelf, way in the back. Of course the mice, pack rats and what ever had pissed &
all over it. With rubber gloves, the hotest water I could stand, and some Simple Green, I scrubbed the day lights out of this thing. Now all clean & dry, the first good look revealed that the kids (I'm assuming,) had WORE IT OUT playing with it. I salvaged enough track to set the train on the self that holds my work bench lite. On to the photo's.......
The motor mechanism turns, but it is just sitting inside the shell, no mounting screws, no nothing......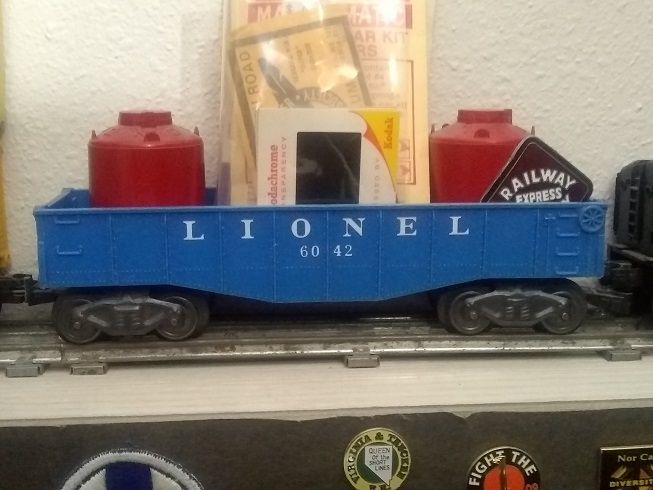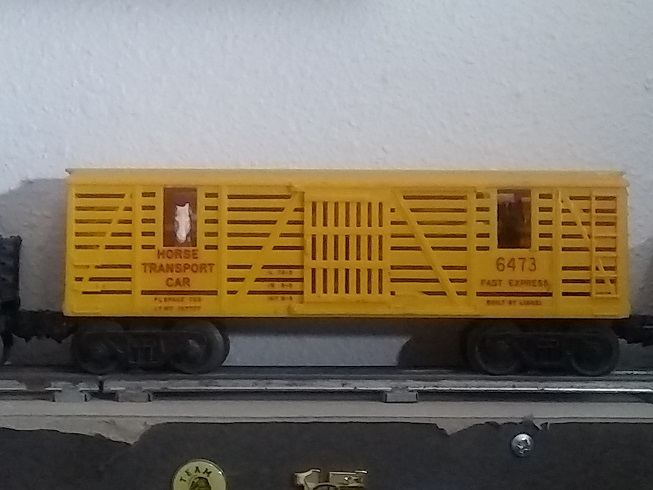 Both horses still move freely.......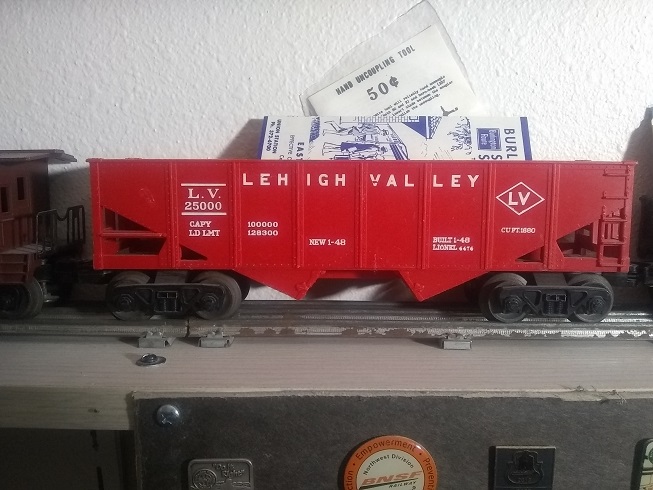 The only non Lionel parts are the truck/wheelsets on the blue gon.
Everybody have a great Friday!