Afternoon all! A couple of Sunday projects:
A Tenshodo GN S-2 done for a friend and GN fiend. Picked her up as a cheapie from Brass Trains "As Is". Didn't run, and a bag of loose parts. $250.00. The didn't run part was fixed by a piece of model airplane fuel line between the motor & gearbox. I had to solder a number board back on, solder the stack cap back on to it's bracket, drill out a broken front dummy coupler & replace it, put a Kadee on the tender, new light lenses, and touch up some chips. Runs excellent. Not bad for a 60 +/- year old model!
Next, I've been doing some work on some tank cars. The Athearn Blue Box tanker is petty much dead on for a 10,000 gallon SP tank car except for one glaring problem: The dome. It's way undersized, because they used the same dome as the one on their three dome tanker. That dome is correct for the smaller compartment. Solution: Find some triple dome Athearn tankers and rob their domes. With a little filing they fit right over the existing domes so with a little glue and some squadron putty you get the correct proportion. I found a set of 6 SP sugar tank cars some time back and am working on this conversion. These have a way to go but it's a fun project.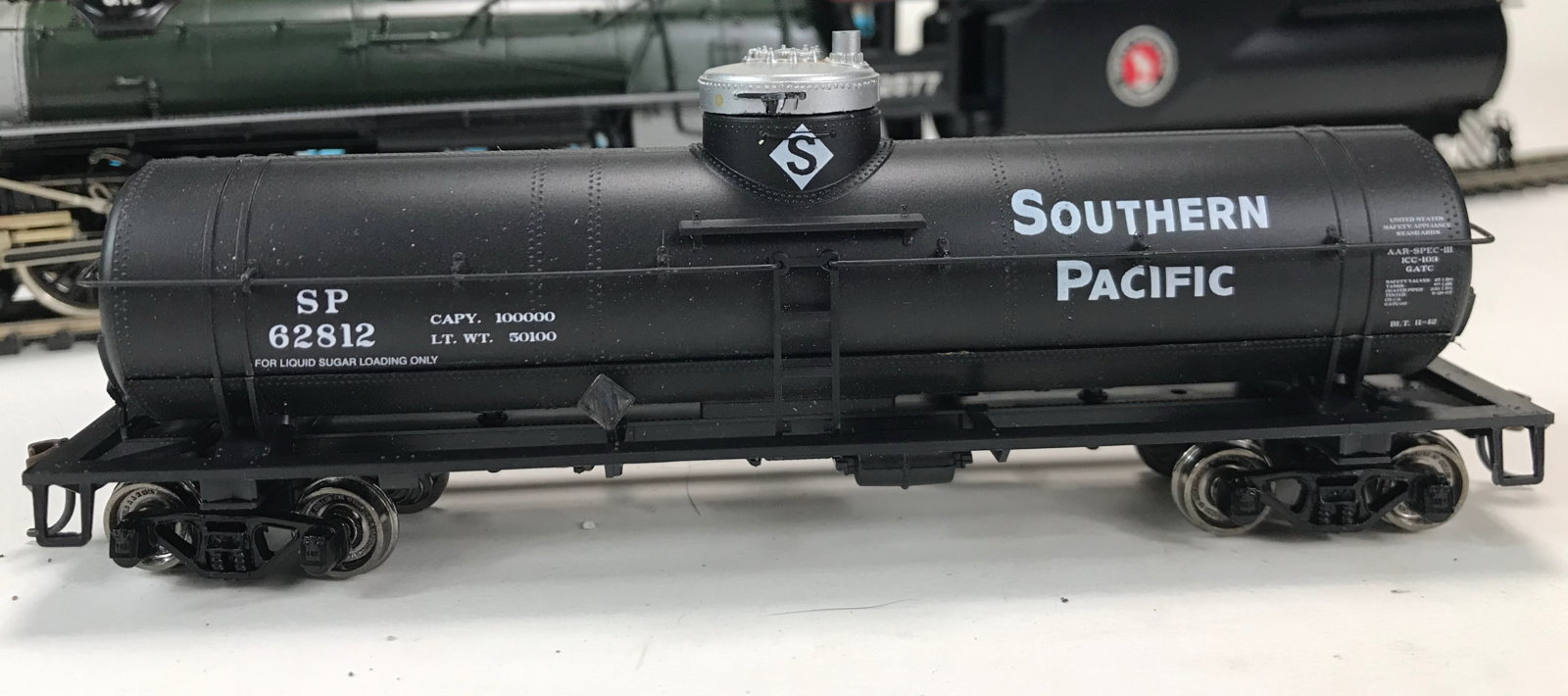 The GP-38-2 ran well yesterday at the club, but the video file got corrupted somehow, so I can't share that.
For my next project I'm going to play with the Lok-Programmer some more and see what I can f... screw up now!