Got a little work done this weekend.
Started on the ugly section:
Added a tunnel entrance and started on the terrain: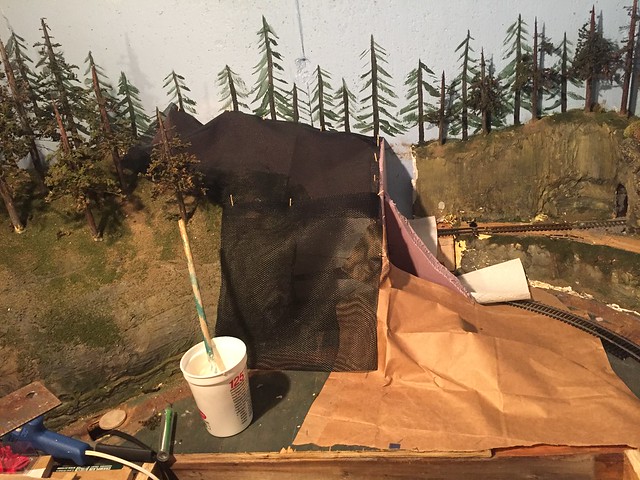 And with plaster at the ready, a couple of healthy coats were applied.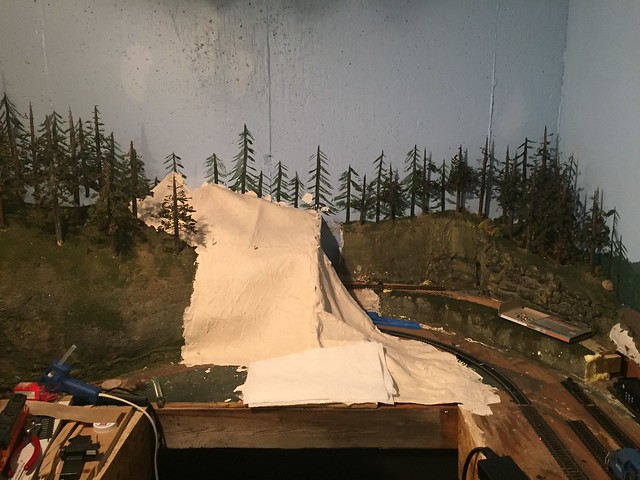 Ignore the paper towels. They were covering the tracks while the plaster was painted on.
Then I turned my attention to the other side of the mountain and put up a side wall - complete with access door... or.. at least an access doorway. Need to find some hinges and a way to secure the door.
And again the plaster came out and the walls started getting sealed up.
From this tunnel portal back, and along the wall, I need to do a little thinking. More to come on that. But more importantly, I'm getting closer to bridge building time.