Well, it has begun, and there is no turning back now.
... well... I guess I
COULD
turn back if I wanted to, but I'm not going to.
My layout started as a pretty standard 4x8, then I drilled holes in the walls and built mountains and now I want to have a bit more functionality, you know?
Started with this:
The underside looks like this: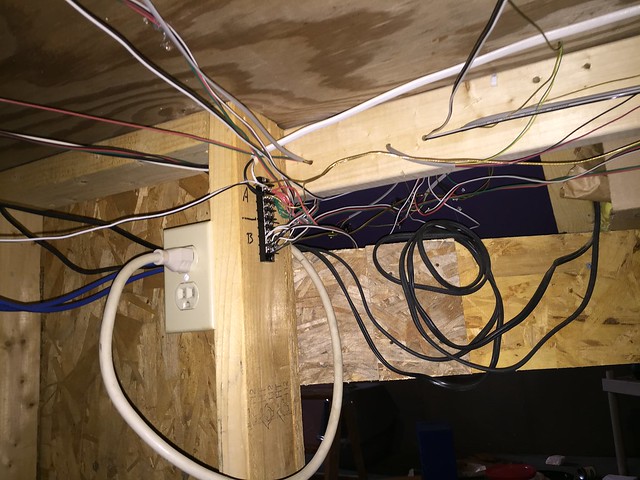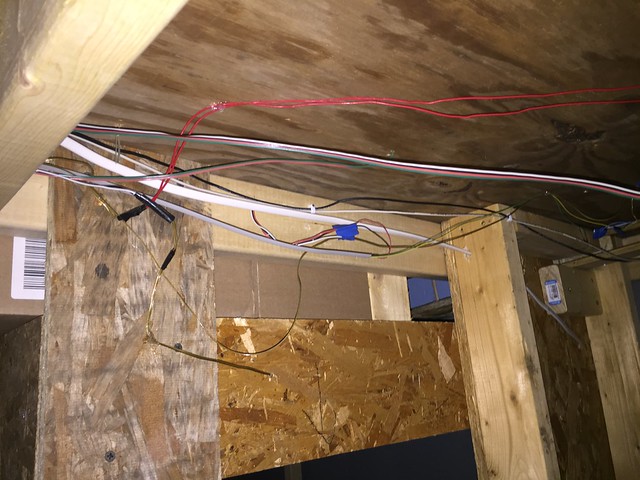 Hoping that I'll be able to properly address both top and bottom.
As you look at the above photo, I'm going to cut it down the middle and the "left" side will be moved out and towards the camera. This will create a kind of double peninsula. Along the wall will be an industry (something that loads cars under a roof - that way I can put a picture of the factory on the wall and build an actual roof for the cars to roll under. On the other side will be both the original track that goes in front of the waterfall and under the mountain, but also a wider turning track (bigger radius) so I can run bigger locos (and the "Local short line" can run on the tighter curves). You see, I really like my waterfall and don't want to lose it.
First to go was the steep rise along the back wall:
It was actually kind of fun tearing it down. It was also kind of interesting to see the different construction methods I used as I started this layout.
After that side was clean off, it was time to strip some more: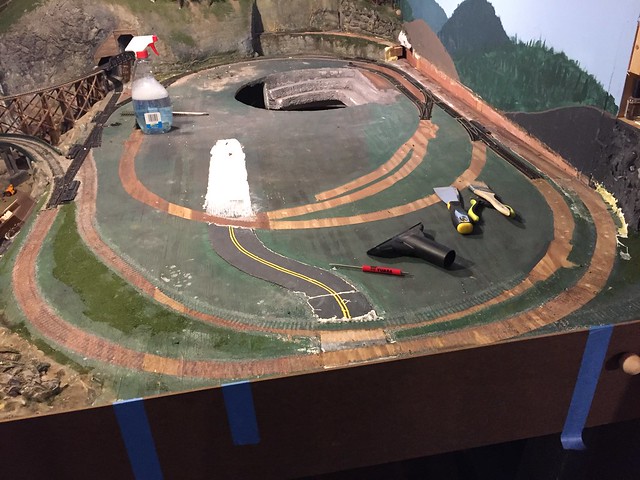 My better sensibilities overrode my frugal-ness and I chose not to try and save the ballast to reuse it later. The shop vac made made a quick clean up of all that.
With most of the ballast cleaned off the tracks, they have been stored neatly away and I will make ready for my first cut (gulp...). This could be interesting...