Hi to everyone, after introduction in newbie section on this forum I'll proceed to details of my train project.
At this stage it is nearly finished, just few touches on details and finishing has to be done to complete.
Basically I started to work with wood just over 1 year ago with passion in cars and big fat 0 experience in scratch building or wood working etc etc.
Just decided to try making scale cars from wood. So bought some cheap tools, broke few of them in short time, started 2 car projects, broke more tools, never got chance to finish cars so far.
With some tools still functioning decided to make and finish something different - train. So with no drawings, no special planning for end result, no experience in train building, with few months self thought beginners experience I started this....For rough guidelines used various pictures of steam engines from around the world.
Started away by cutting some hardwood that I got from my friends building site. He had his Indian sandstone delivered from India in hardwood crates. They where made to hold very heavy stone load all the way from India to Ireland. Basically 90% of train is Indian hardwood. As I don't have bandsaw or wood thickener everything is cut with cheap scroll saw. So cut in slices, joined together, sanded on bench sander, 3 other same wood strips cut and steam bent to hold cylinder together. Cylinder base is made from pinewood.
front end cover has a lot of drilled toothpic size holes that are filled with toothpics and sanded smooth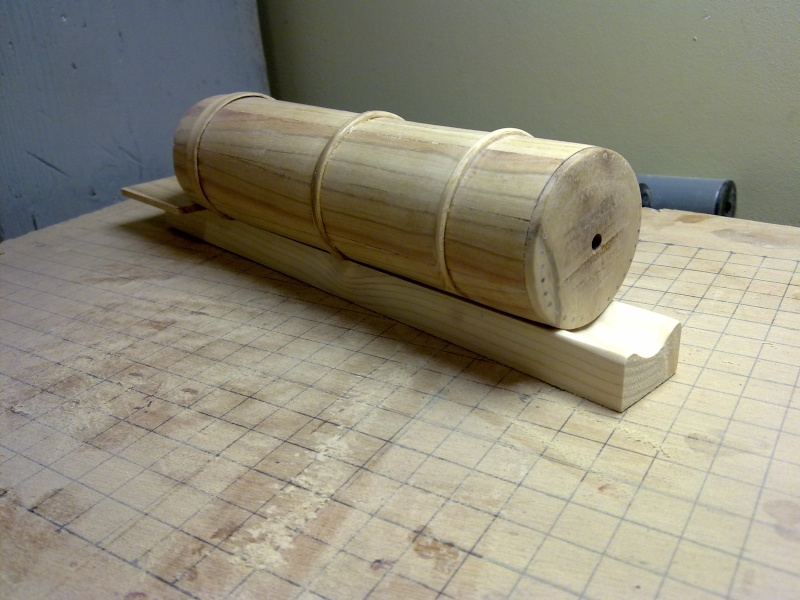 sides added with windows cut out and more tiny filled holes
stay tuned...