Wpf 9-16-05. New weekend starting on pg 3!
Hi all. Hope everyone had a great week. It's time again for wpf.
I've been working on an SW1200 for the past two afternoons. It began life as a P2K unit in IC livery. We bought it years ago during our "buy anything" phase. It never had a decoder and we rarely ran it anymore because it didn't fit the theme of the new layout. We did need a switcher though! Well, yesterday we made a trip to the local hobby shop to get some Miniatronics lamps, connectors and resistors to do the lower headlight and ditch lights on the GP30s. In the process, we bought an NCE SW9SR decoder and Microscale decal kit for the switcher. I removed the IC markings, painted the unit and decaled it as D&RGW #137. The decoder is now installed, along with a cab roof rotating beacon! It's my first attempt at something like this and isn't perfect (nor is it exactly prototypical), but it was a challenge and came out well. I soon realized that I picked a tough unit for my first try. The decal kit wasn't wide enough to cover the cab end striping so I had to splice individual stripes together. I managed to ding the decal at the left front of the unit and everything may not be perfectly straight, but what the heck, I salvaged the unit. The lighting functions available on the new Digitrax system are fantastic. It's amazing how much more realistic the beacon made the model look! On to the GP30 flashing ditch lights...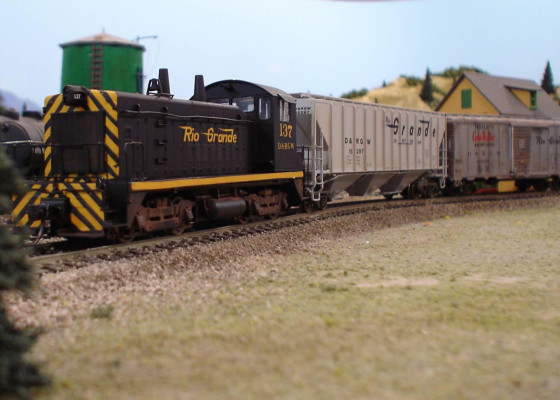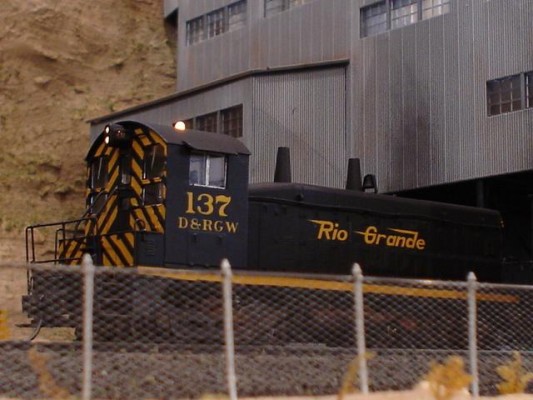 Last edited by a moderator: