What are you doing this weekend?
I have often talked about the Oregon California & Eastern (OC&E) ore train at the Colorado Model Railroad Museum. Last weekend was Union Pacific Days. We had 34 extra trains and I conceded the engineering jobs to the owners of those trains and our guest operators Neil Besougloff and Jim Hediger. I was the 2nd shift crew caller. When I wasn't on-duty for crew call I had time to actually take photographs. Engineers are not allowed to talk on cell phones, text, or take photos. So it is "make up day" for photos and here is a video of one of my normal assignments, train #251, the ore train. In this scene it is departing Lakeview headed for the T&T district (trestle & tunnel). Normally there are 4 GN U33Cs on the point, so the UP power is an anomaly of the special day.
https://www.youtube.com/watch?v=wXAiuwDtNN4&feature=youtu.be
<<--Edit: Thanks to Mike Arnold. This link works.
[video]http://www.walkersquawker.net/video/00268.mp4[/video]
Well, I obviously have no idea how videos work on the world wide web. I read .mp4 was a web video format, but don't click the above link unless you want to wait 7 minutes for it to download. I'll have to read up on how the click and play stuff works.
Here are some normal photos: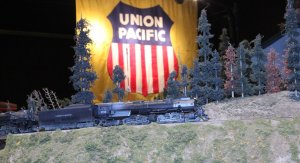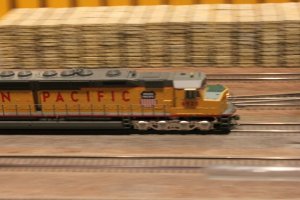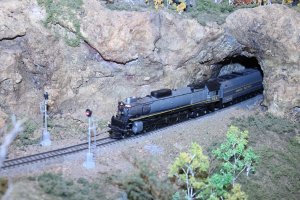 Last edited by a moderator: