Railroading Fan~Gator Fan
Mrs. Clause brought me an early Christmas gift today. She said
she knew how much I wanted it, so I shouldn't have to wait 'til
Christmas... which was fine with me.
I really like this scheme and it gives a little contrast to my all green and
white Southern Ry fleet. Enjoy
Broadway Limited E8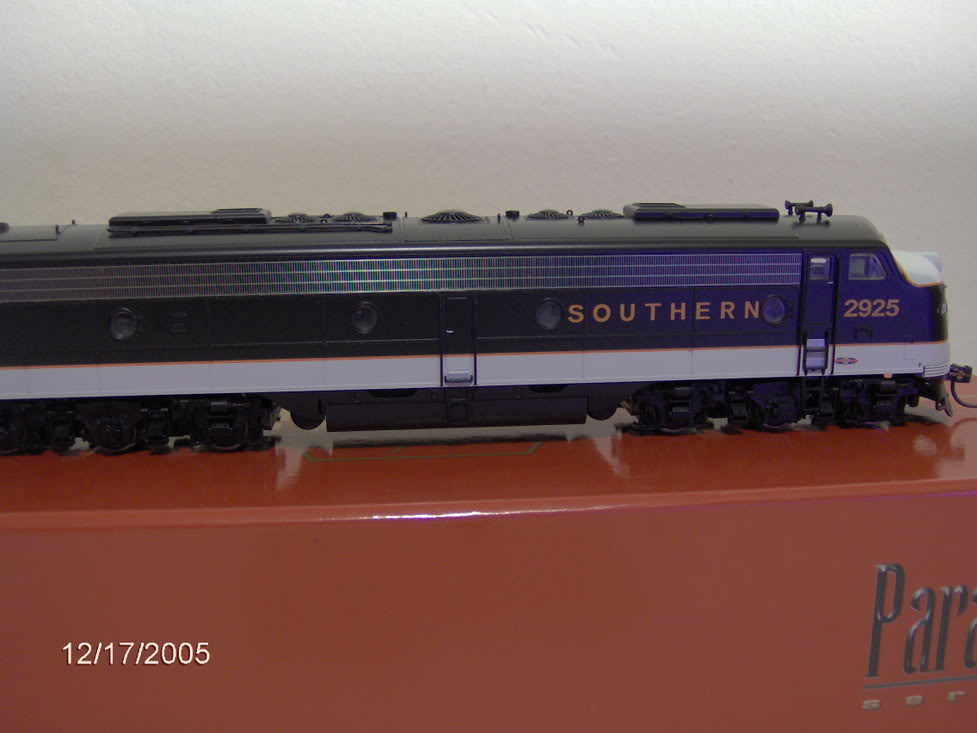 "Coming 'round the bend"
This loco is smooth as silk and sounds great. You should have seen me
with this one and my P2K E6 running side by side... with me trying to
decide which one sounded better. The result... they both sound great!
The BLI has a slightly deeper horn, but other than that, there is no clear
winner. Dave