This is my scratch built grain elevator. I began by sketching my own design on paper. I need it to fit in a small area in the background. Two sides of it can not be seen from the aisle of the layout, and therefore have no windows and doors. The other sides have windows and doors from my scrap box. I ussd Evergreen plastic siding. The Co-Op decals were from a Walthers kit.
Below are pictures on the work table before and after weathering with Aim weathering powders.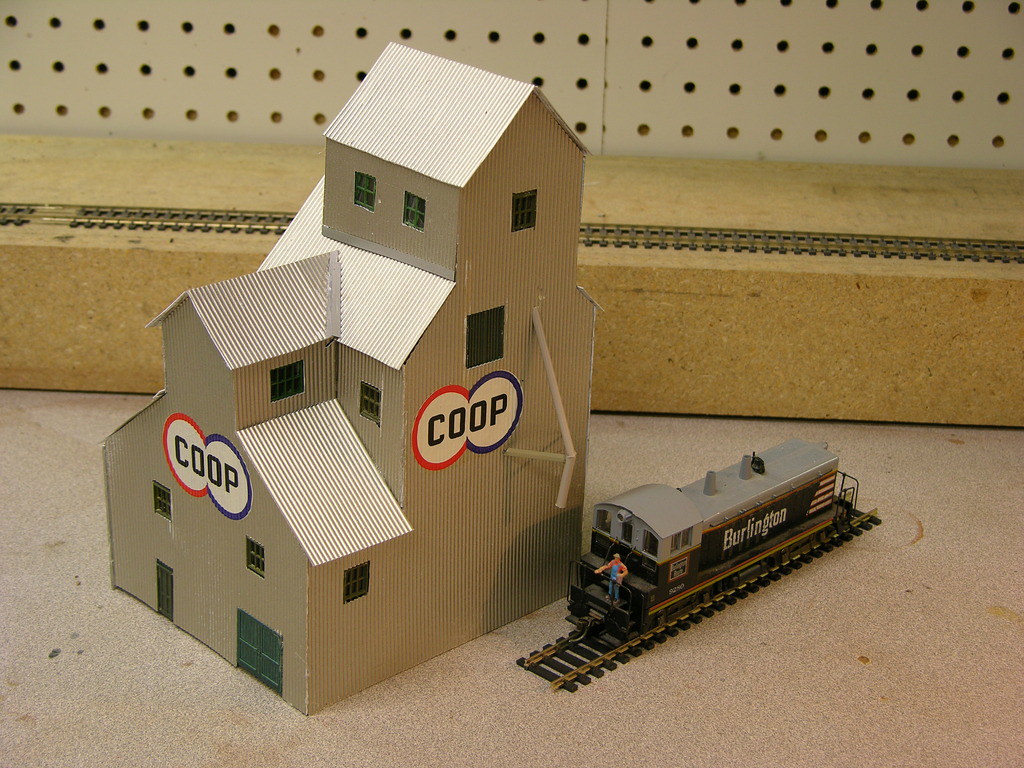 I also scrtchbuilt a shed which is to the right of the grain elevator in the next picture.
Below are several more photos so you can see how it fits into my rural scene. There is a stock yard in the scene. The stock yard was made from two Walthers kits, a Suydam metal office building, a Campbell shed, and other items. .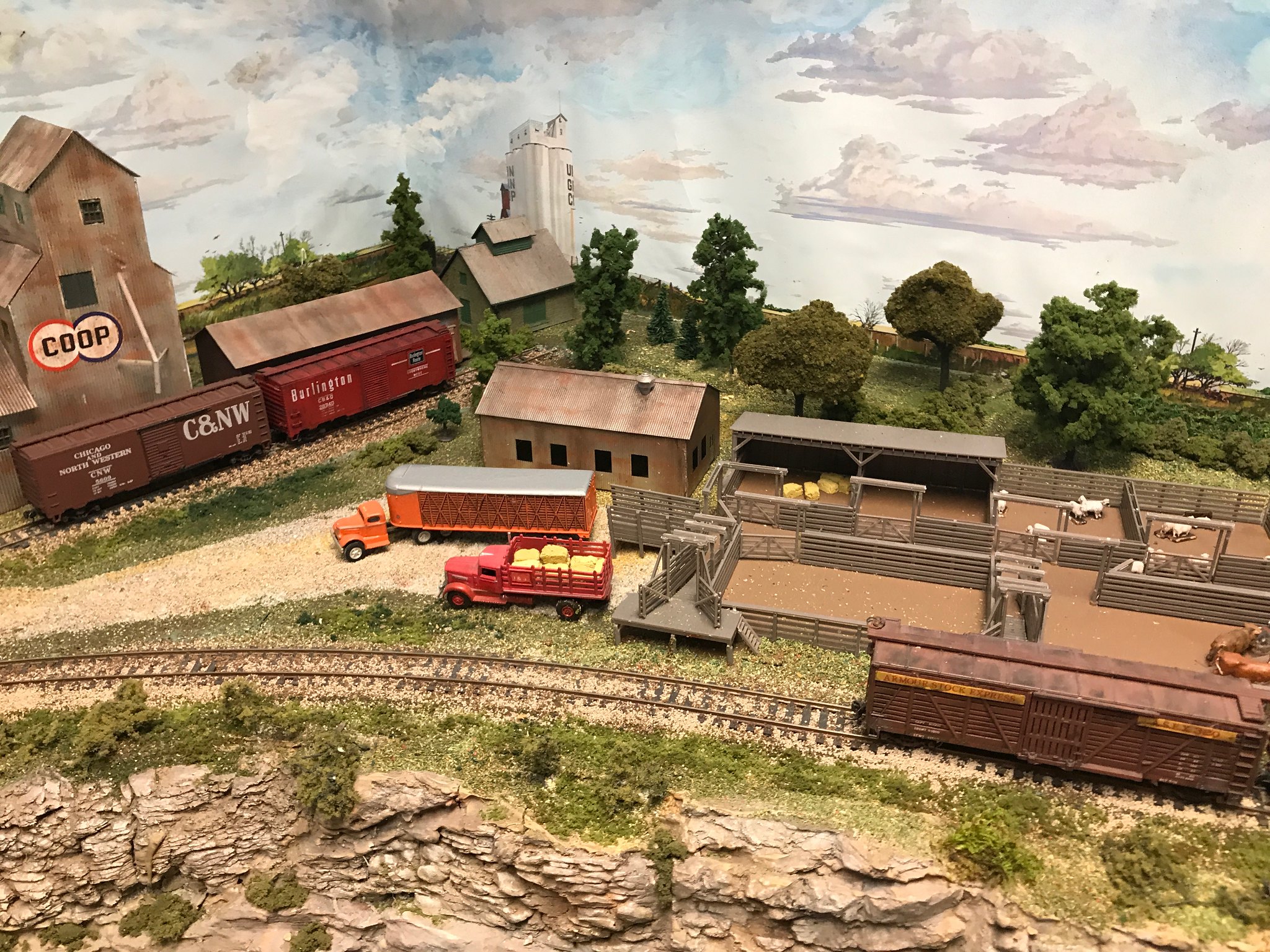 Last edited: