Here are photos of photos from an old picture album when we did have a garden. The people in the photos are my grandfather and my daughter who is now in her mid 40's. We had quite a garden back then. My grandfather would come up every summer from Florida where he retired to and spend a few months with us. As he got older we had him move in with us s he had quit driving. He enjoyed working in the garden and loved cooking which made my wife and I happy.
We did find a hybrid sweet corn that we could grow here. Great corn and we had lots of it. My cousin from Indiana was visiting one year and couldn't get over how good it was and there was plenty of corn in Indiana. She and her parents and brothers would goto farms close by home and picked what they wanted.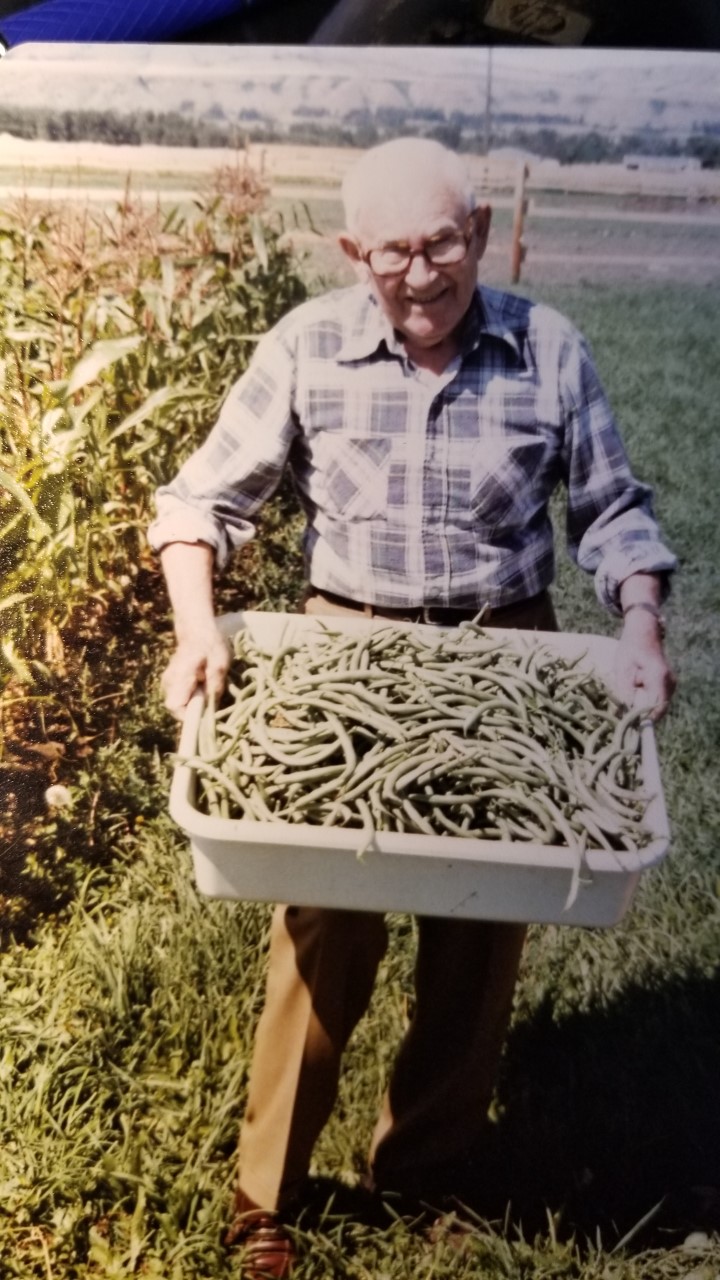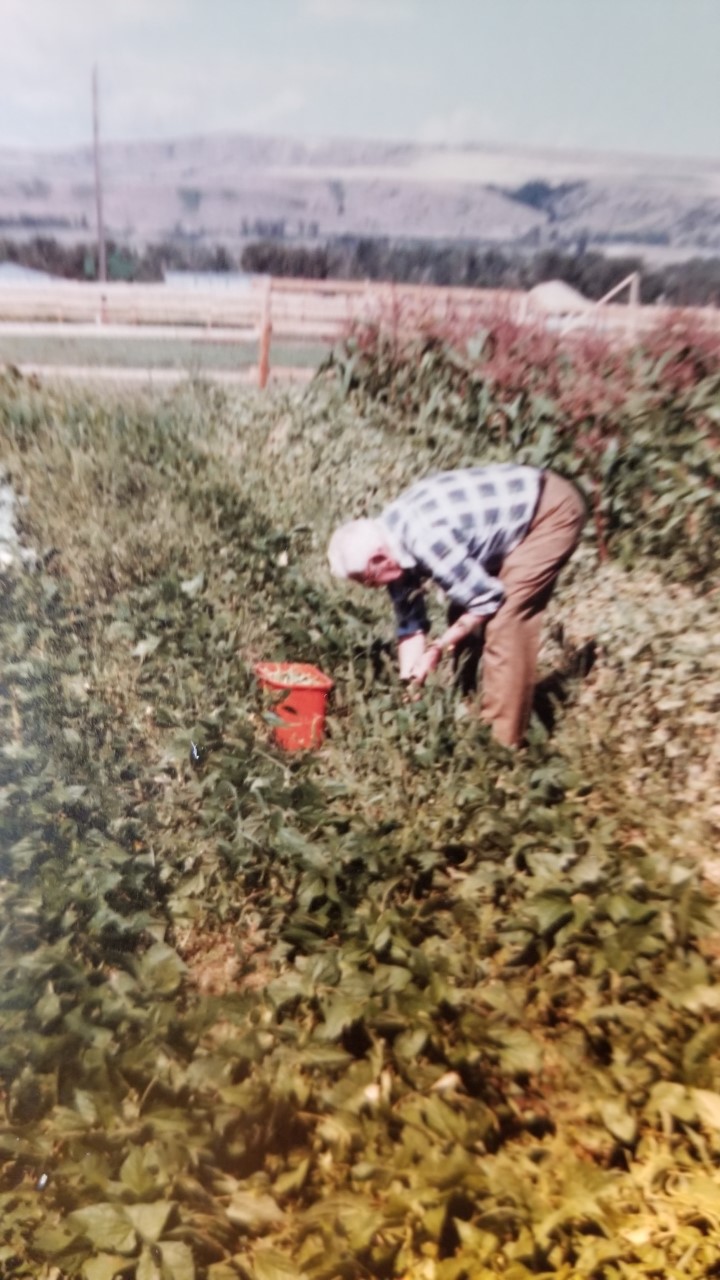 My grandfather immigrated here and was in the US Calvary under General Pershing. He was quite the man. He passed away at our home at the age of 99.