Good Morning All. Happy New Year. Clear and 41° over here in Texas. Forecast high today is 60°, not bad for January 1. Well, I did manage 9:00 last night.
Last night's supper thawing.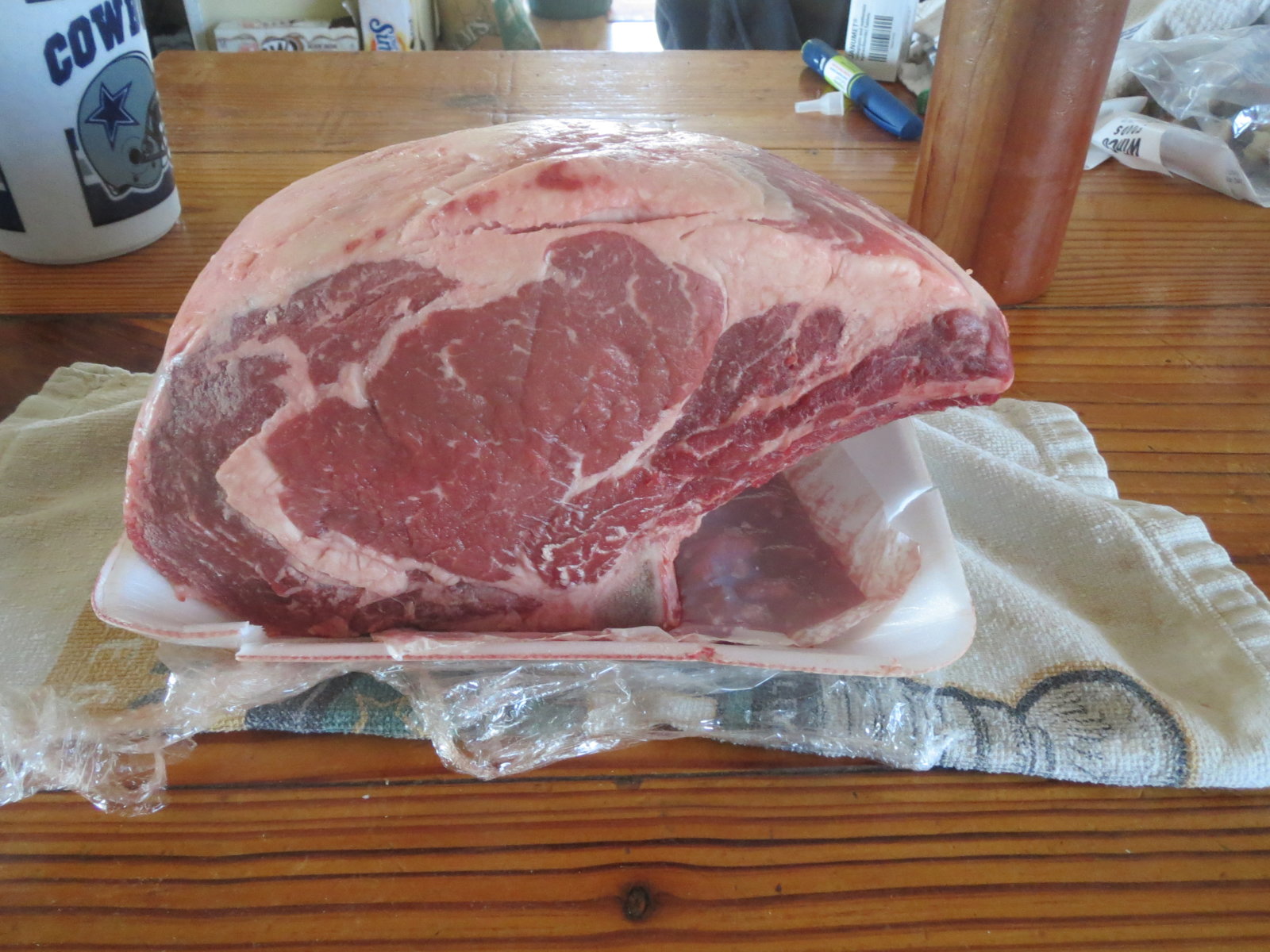 Later last night.
Very delicious.
Flo, I know that you can't top the prime rib that I had last night, but some of Mel's Eggs Benedict will do.
Thanks for the likes and comments regarding the "flowers" yesterday;
Jim, Johnny, Jerome, Bob, Garry, Sherrel, Tom, Phil, Curt.
Out in the train shed for the last day of 2019, I added some sunflowers to the side of the small house yesterday. These were slightly easier to make than the so called daisies.
Also added that mulch around those flowers out front. I mostly ran trains though.
Dave
- Not a bad beginning to that bridge scene.
Again, Happy New Year to all. May it be a safe and prosperous one.