Today in Hokkaido, on the way to get the Shinkansen down to Sendai, I took these photos out of the window of our limited express diesel "Super Hokuto".
This is for the freight junkies
These shows the standard container flat car (called a KoKi). The standard container flat car is a 10x series (100 series) (with 104, 106, 107 in use and others found rarely). Most freight is carried in domestic 12' containers. You can put 5 of the 12' containers (series 19 or 20) on a KoKi 10x. They also have domestic 20' and 30' containers, and the 106/107 can also carry the international 40' container IIRC but the 40' international container cannot go on all lines due to loading gauge issues. (older domestic containers are similar in size to the 12' -- really early ones are 10' I believe and later 11' or 12' -- I forget).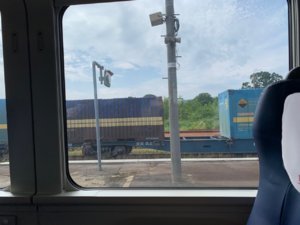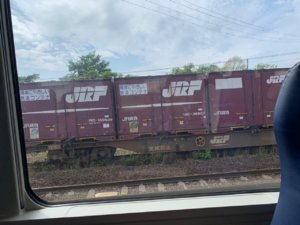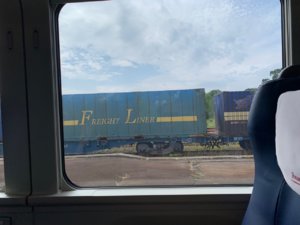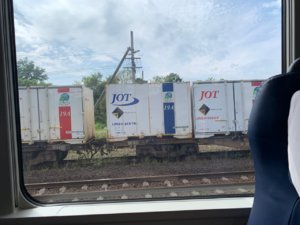 One of the vices in the modeling world for N-scale is to collect containers. I have a whole plastic bin full of them (in their original boxes) at home and I picked up a few more while here -- ones I couldn't remember if I had or not. I may have posted one of these before (the one that also has two packs of playing cards I bought at the same time)