The day I got on this scooter it had 850 miles on the odometer it now has 6350 on it! It's addictive if you have a good place to ride and I've got it. As far away from "town" as you can GET!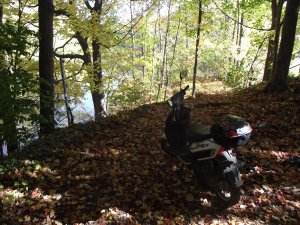 It does not take long though to start getting stiff sitting on that thing and I stop often. Here is the famous scooter in all it's 50cc glory viewing the mighty Grand River on the west side of Lansing. Town is dangerous and I quickly head for the nearest dirt.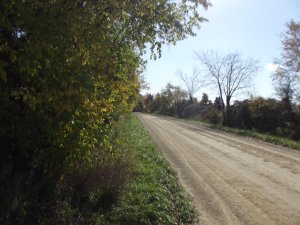 Five or six miles out I'm ready for a smoke and stretch my legs.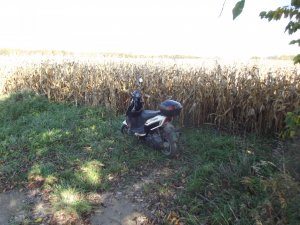 I've known these Corn since they was knee high, soon they will be knee high once more!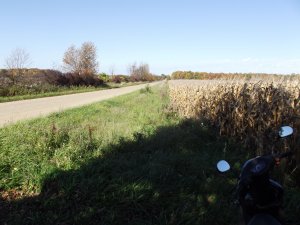 Out here it starts to get quiet and I almost wish I was walking and then I remember how far it is back and my hip aches just thinking about it! Starting the scooter, as quiet as it is, is almost embarrassing, I don't want to be the one to break the stillness.