Hi Guys
Sorry for the delay in posting - all the normal reasons work, life, wife
Anyway during my break I have decided to build a new layout in my big shed.
At the rear of the shed I will have an area 3.1m x 3.4m.
With this area in mind my first idea is as attached
This layout consists of 2 levels connected by 2 helix (shelf level approx 400 above main deck)
Main Deck
Upper deck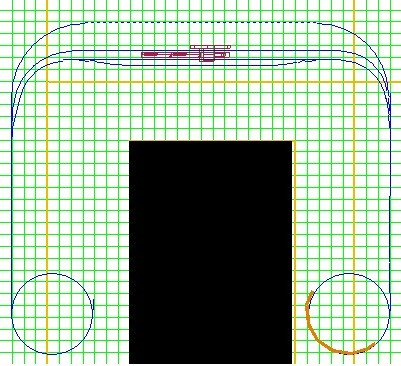 With some free time I have been able to start on the first of my helix's.
Firstly to find out how to build one, Xtracad gives some details but in the end used "Helix Calculator" to get some measurements.
http://ezbizwebsite.com/helix calculator
So it began with cutting the rings - full rings - three and a half
Cut rings and joined with biscuits
next I built temporary frame and started spacing - not once but three times to get it right - 1. Not enough turns 2. I forgot to allow for thickness of the ply on three legs 3. Still got it wrong on one leg
Once this was right I added some spacer bars to keep from warping and it is now as you see in the photos
Next I will start the benches



Please any advise is welcome



Be good





cmaceeepc