How about a closer look at some of the stuff in my post #150.
Here is a Blair Line laser-cut wood kit of a rural feed and seed store. I'll be using it in a yet to be built small town over on the plywood prairie.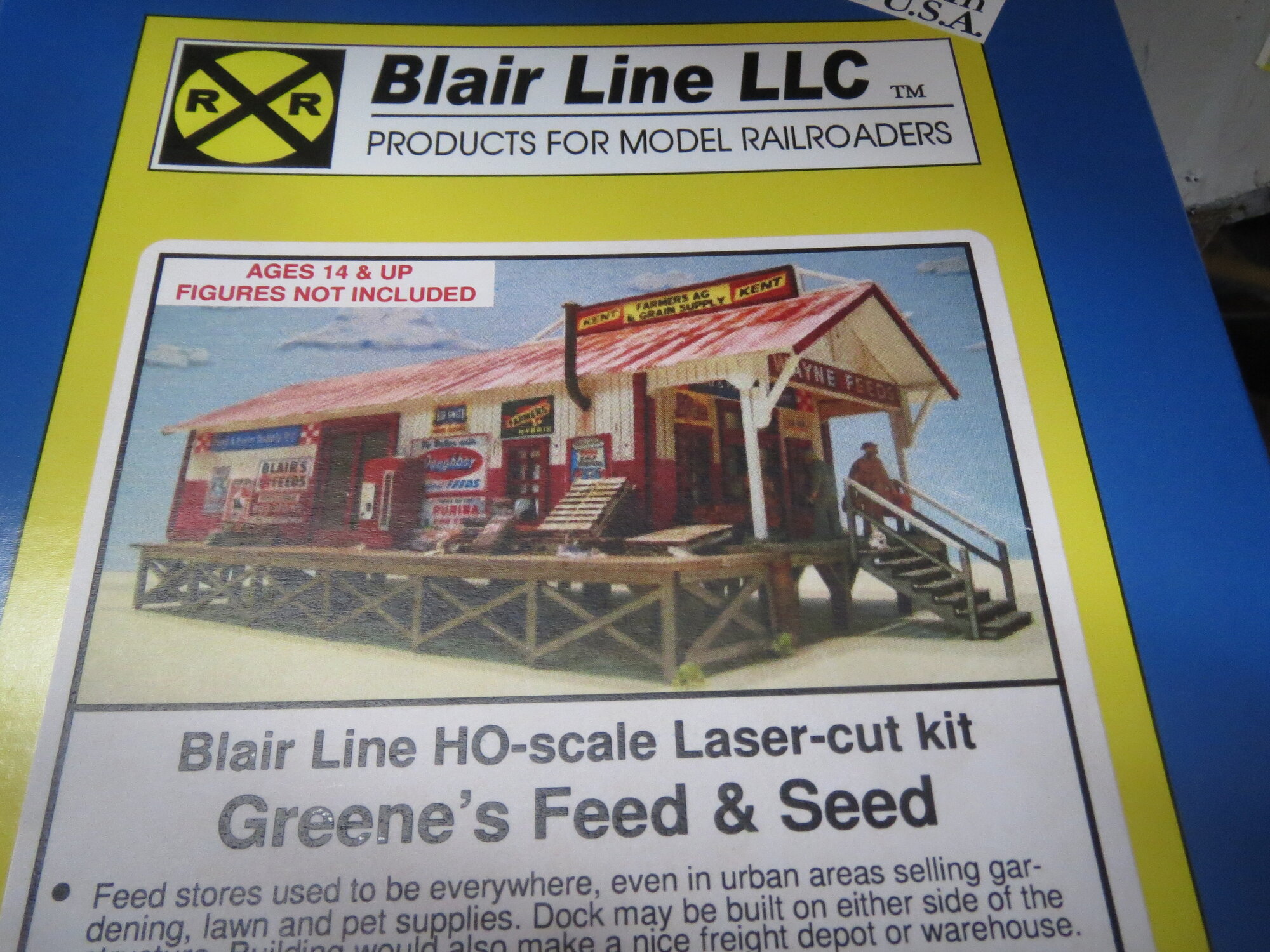 I also purchased four Oxford vehicles. This '69 Dodge Charger "Daytona" will be used in a drive-in diner scene, that I have been featuring over in the Coffee Shop.
Here's a '57 Dodge D100 pickup to be used with the feed store above.
I have a '61 Cadillac Sedan deVille that will fit somewhere.
And finally a '65 Chevrolet step side pickup, with a Bell Telephone emblem. I have several linemen that I will use this with, location pending.
These Oxford vehicles are really nice and reasonably priced.