Access Ladder
Interestingly I already had in my possession a special step ladder that will allow me to climb a couple of steps and reach over to the back sides of the upper deck tracks. Turns out it just does just fit under the bottom deck at 40 inches off the floor. And it has a built in 'handle' that can be used to grip or lean against when accessing that upper deck.
I just have to make sure I build the lower deck shelf high enough to accept this ladder.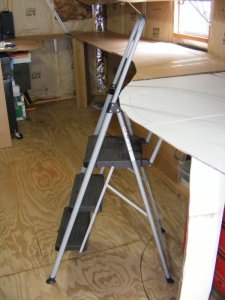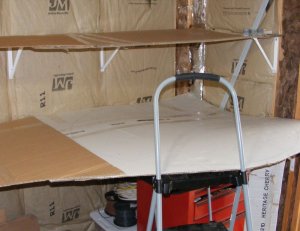 I'm currently evaluating whether to build the lower deck shelf of plywood, foam, or a sandwich structure of those 2 materials.