Hey everyone,
October is just around the corner and I should be starting with my new layout soon.
I'm still finishing my basement, still about 1-2 weeks of work.
For now, here's an almost final design.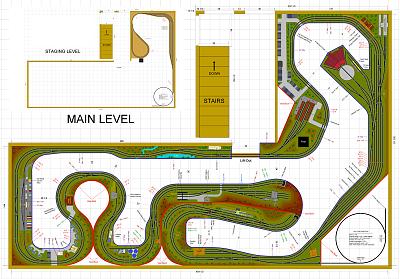 Since I'm not very electrically knowledge, I need help.
I have a NCE Pro 5 system and with the size of my layout, I know I should have power districts.
Could someone draw me where I should have my districts and is the system good enough for the size of the layout or do I need a booster?
Also, for the districts, what do I need and how should it be wired?
Do I need district circuit breakers?
I just want to make sure I don't forget anything and if I did, please let me know what I need
Thanks
Last edited: