Well, the basement flooded this weekend. All my train stuff seems to have survived (knock on wood...). And in the aftermath of dealing with that, I also managed to get a little work done.
Started out by painting the inside of the caboose. I figured I would go with that 60's - 70's teal color. Seemed pretty fitting. Then I found some good clear plastic and glazed in some windows: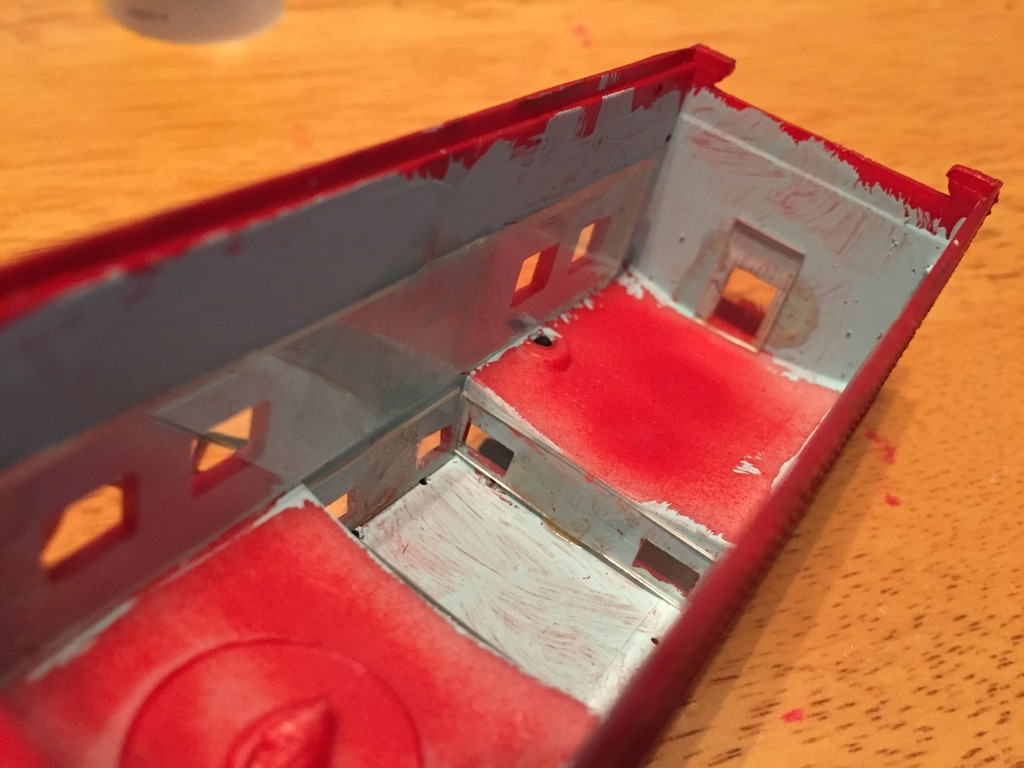 It does make a big difference in the appearance:
Back on the platform and it already looks amazing better:
The handrails will be next as soon as I can get the wire.
I checked outed ebay. What about something like this?
http://www.ebay.com/itm/240-Head-Pi...703517?hash=item3d320cc81d:g:nKwAAOSwUKxYka3X
Here is my starting point:
I figure: Cut off everything except the brake wheel stand. Rebuild the rest with the wire (once I get it).
Any tips on building ladders?