Okay, I have been looking for a project that I could do that is not in my cold basement (really got to install a heater down there...) and I think I have found it.
NP2626
's Upgrading old Equipment thread (
http://www.modelrailroadforums.com/...t-equipment&highlight=upgrading+old+equipment
) got me to thinking about an crappy toy caboose I have. I know that a better caboose could just be bought, but why not use the modeling prowess that the people of this board possess to just make it better? Even a show piece when all is said and done?
And all at very little cost?
Worth a shot, right?
But here's the catch, I'll need your help. I love reading these boards and picking up techniques where I can, but having an actual analog to apply a technique to really makes a difference. Instead of someone saying, "Draw a line about 3/4 down the body," one could say, "Count about 4 rivets past the E in Santa Fe."
Anyone in?
Here is the starting point: A Life Like Santa Fe Caboose
Side:
End: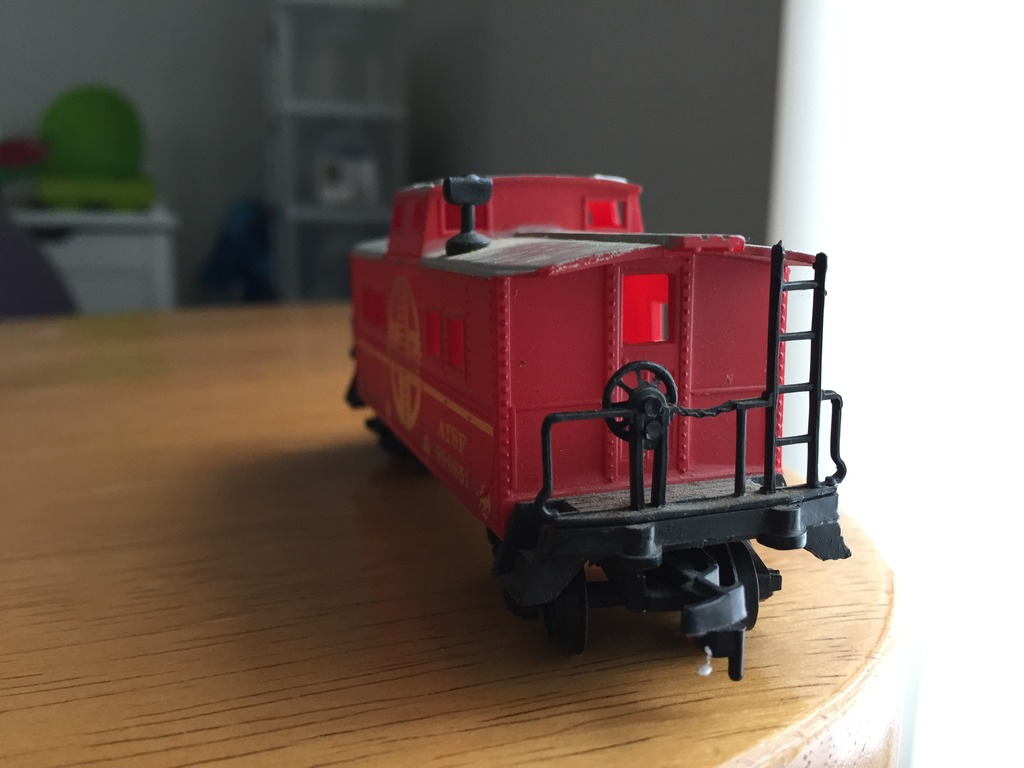 Bottom:
Here are some plans right out of the gate: Ditch the trucks (or at least alter them) and install some body mounted knuckle couplers. That's kind of a given. But what were else should I start?
here's a prototype 'Boose: