Here is where we start the build if the new sub. So to keep the thing together, I am going to do something I do not normally do - add on to this as it progresses along.
Let's start at the beginning and go from there. First up was the massive clean out of the area, then the clean up. That oil mess under the washer turned out to be tougher than I thought. It seems it hardened down into a gooey mass. A 4 inch scraper was needed to get most of it up, then TSP cleaned the rest off the floor. It still has stains, so don't ask.
Next a good cleaning and get all of the cob webs and other trash off the floor, then over to Home Depot for paint.
WHAT color to paint the back wall? What color is "sky blue"? I read thru several of the Scenery books on this subject and nobody seems to agree on what that color is. So I did something like this -- took a bunch of blue samples off the rack, then stepped outside in the clear November afternoon and compared them to what I saw there. Here is the result ---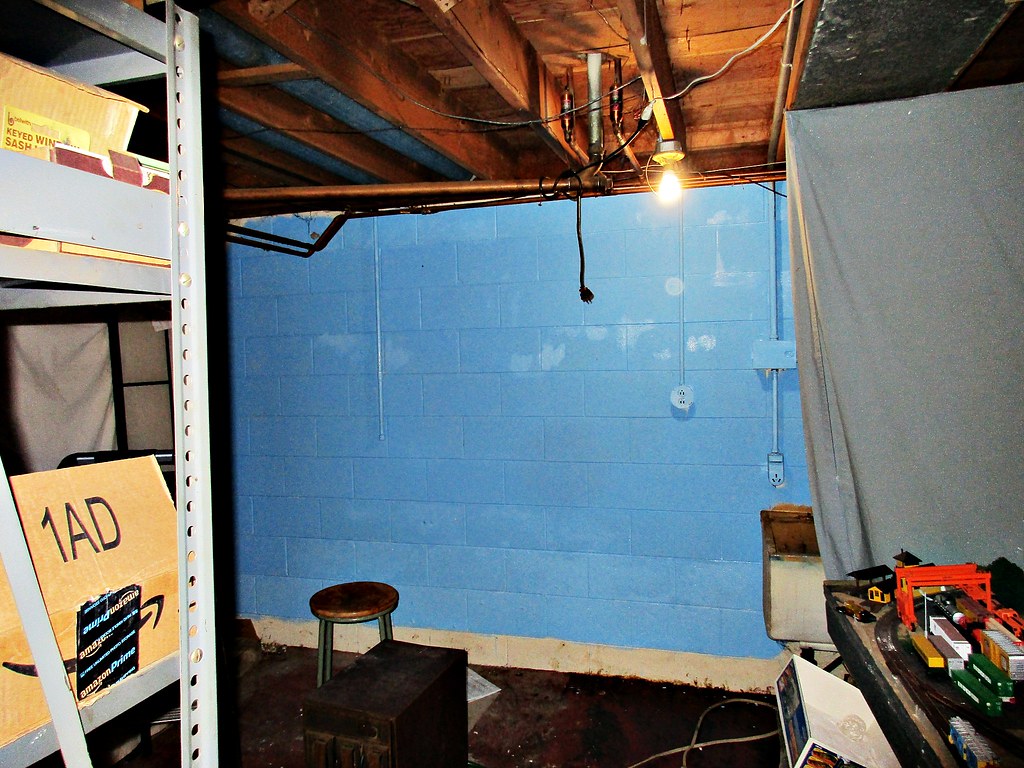 LIKE the color? It is Glidden paint, flat, and the color is Blue Note. If you want some, Home Depot ...
Sunday the grand daughter brought my old car over and we went for lumber. About a C note later we got the wagon loaded up and over here. Now the real build begins.... Next series of photos later in the week...
Until then --
The Aerojet