I am taking my first stab at airbrushing structures: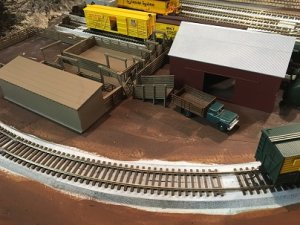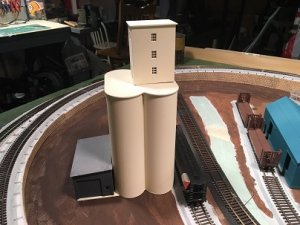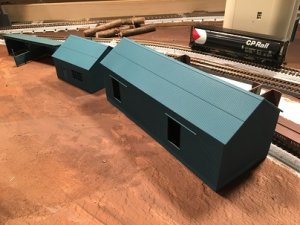 I used Apple Barrel acrylic paints shot through a Paasche double action airbrush. I am pleased with the initial results. I experimented with Dullcote and another craft acrylic sealer on these structures. I want to weather with washes and eventually use chalks or powders. I like the texture affect of the chalks and powders.
My question is regarding what type of wash to use. Do I mix the paint with my home made reducer recipe at a 1 to 1 ratio? This worked great for the airbrushing. Or, do I use a mixture of alcohol ? or distilled water? Again, I was planning on using the Apple Barrel paints for the wash. One trick that really worked was applying heat after each thin coat of paint (shhh.. used the wife's blow dryer on a low heat setting)
Would this also be a good idea to use when applying the washes?