Hi guys, its weekend again and this time tomorrow I will be in a caravan on my summer Hols.
At first glance my layout hasn't progressed much this week but that because I have been playing with little details.
A new bus has arrived but where is the driver...
Whats going on at the back..
There he is .
Track crew
Checking the point linkages
Finally a "homage" to my friend Lee who is a decorator.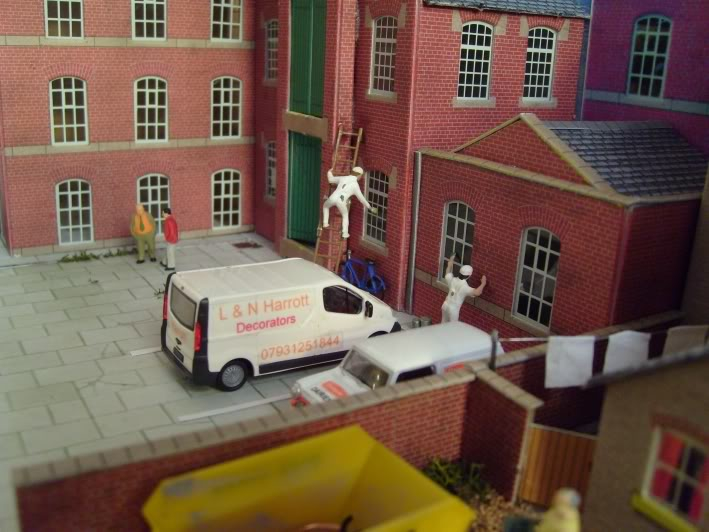 John
RJR