While modelling and running HO trains is a
lot
of fun...
...I've always dreamed of a more encompassing real world railroading experience and so I've decided to lay some 7.5 inch gauge track in the yard that I can ride on. The materials have already been ordered for some time and are really slow in arriving, but yesterday I was actually able to pick up the very first parts...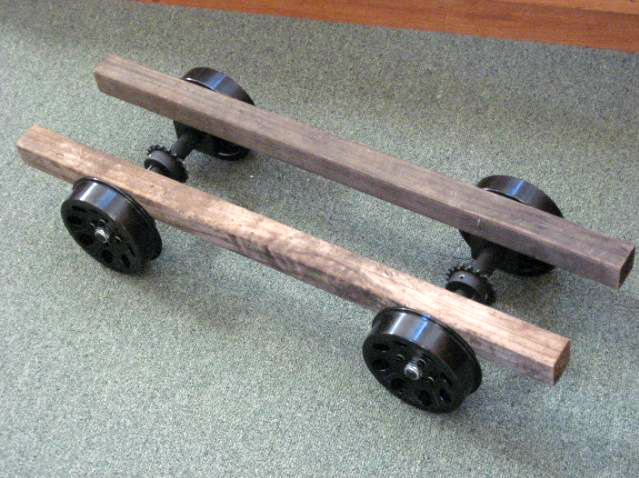 These are geared axle speeder wheel assemblies from RailRiderSupply.com which fortunately is about 30 miles from where I live.
That's an HO scale tooter scooter flat car for size comparison...
There's no track yet, so for now the first project is to build a simple push cart. Just something to roll around on the tracks as they are being layed. Later the wheelsets will be used for some other purpose.
Last edited by a moderator: