Hello all, I am new to this forum and glad to be a part of it. I am looking forward to learning from others and picking up great tools/tips to incorporate into my layout as it takes shape. This is technically my first layout, I started this layout several years ago as a project for my son and I and really haven't had too much success with getting it running due to being in the military and having to tear down due to moving/deploying! I have finally been able to start making some progress with it this last year and I thought I would share now for feedback and just to track progress of the layout.
The layout is being modeled after BNSF Southern California operations during the BN/ATSF merger era. The layout finally has running trains and switches that work and I still have some wiring to do for the yard. This is the first section of what will eventually have a larger yard and another city/industrial section that are not built at this time. I haven't started any scenery yet other than playing around with ballasting some tracks and prepping some hills for "plastering".
Hop on and enjoy, feedback and comments are welcome!
May 2013:
- Putting back the layout sections previously built back together and incorporating new sections/benchwork to use in the section of the garage allocated for my layout....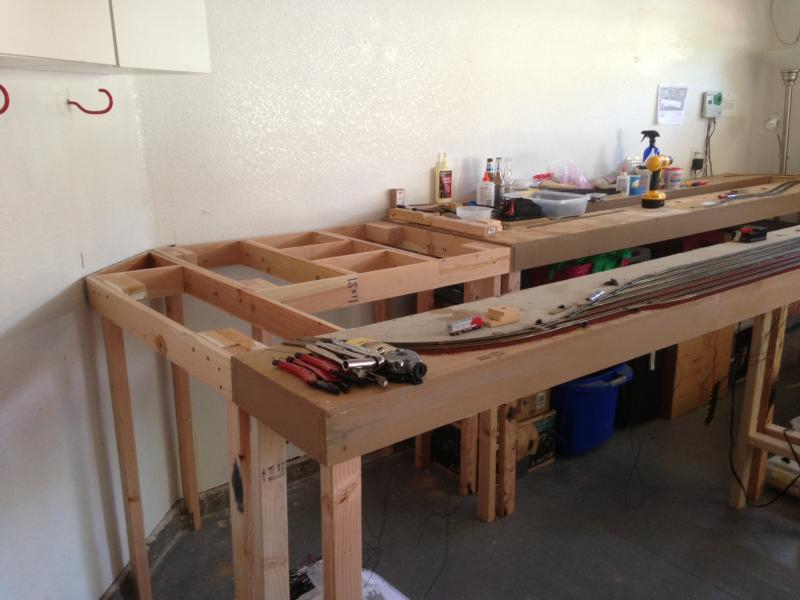 September 2013:
- Cutting/adding the pillars for what will be an elevated track dogbone through mountains...
November 2013:
- Completed track on west end and installing base material for elevated track through mountains.
February 2014:
- Elevated track complete and operation, but still have some bugs to work out (I'll post some videos shortly). Starting to play around with building up hillsides for plastering and creating scenery for the mountains.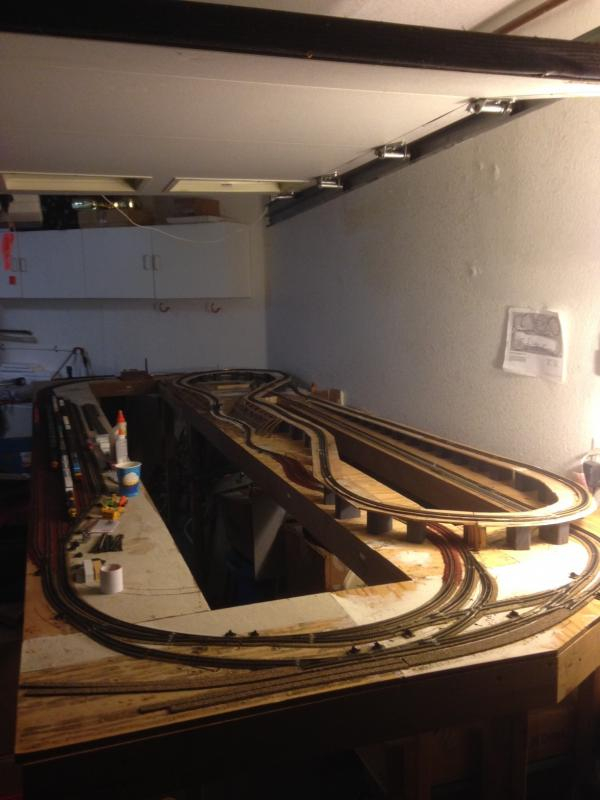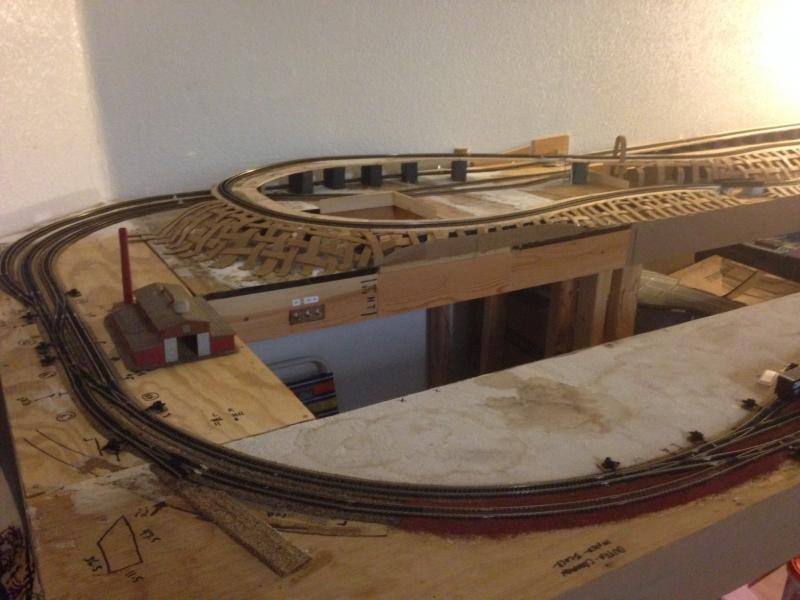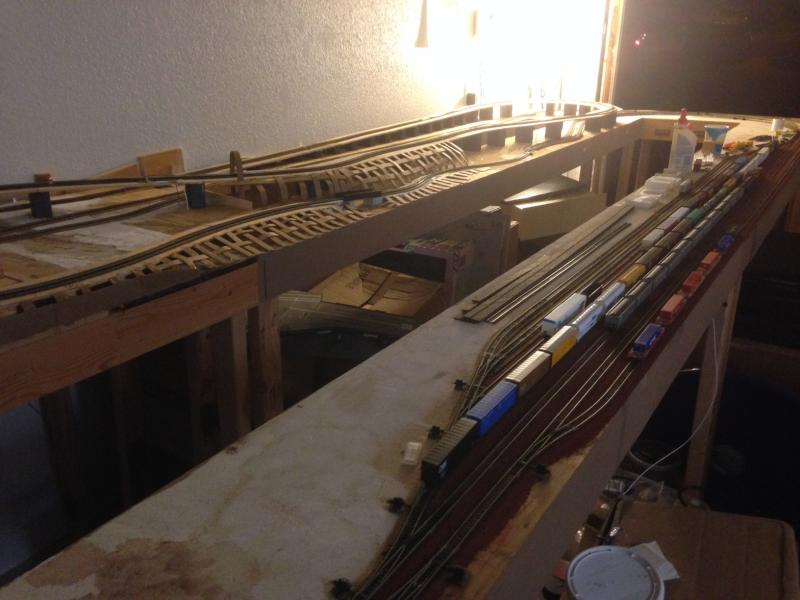 That's it for now, I'll try to post some videos too of train operations.
Comments and feedback welcome!
Thanks
Steve