For those not familiar, the Tennessee Valley Railroad Museum (in Chattanooga) has a handful of restored Southern Railway steam loccomotives, most notably #630 (2-8-0) and #4501 (2-8-2). When they do excursions with these engines, they generally use an external water tender, TVRM WT51. Below is a photo: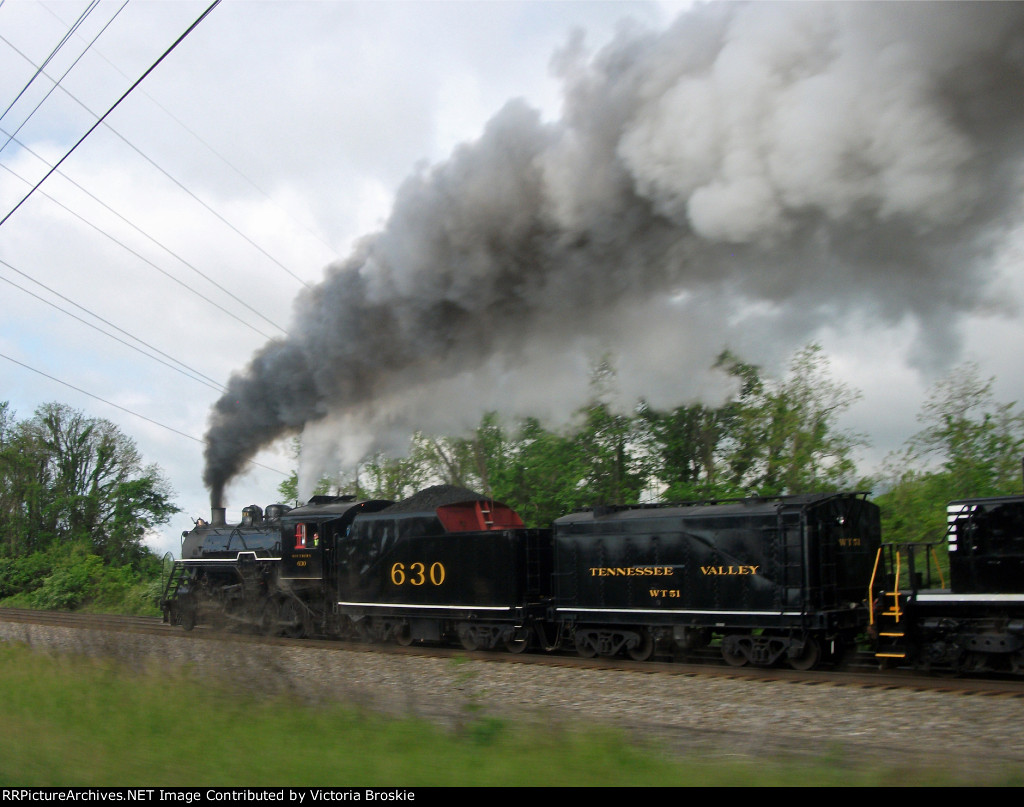 I model in HO scale, and this past Christmas I got my hands on a #4501 model. I'd really like to have the water tender to accompany it, but nobody makes a tender like this, so I think I'm going to have to scratchbuild it.
I've never scratchbuilt rolling stock before, but I've always wanted to. The only thing that scares me is painting, as I don't have an airbrush. But I'm willing to give it a shot with spray paint. The reason I'm making this thread is because I don't really know where to start with this. I don't plan on starting this project immediately, but I'd like to have it completed by late this year, so I'm going to go ahead and start planning it.
What should I make the frame out of? Should I build a wooden frame underneath, or use styrene? Obviously I'm not going to scratchbuild the trucks, so what brand should I go with for those? I want roller-bearing trucks, not friction-bearing, and I've been eyeing Tangent Scale Models trucks. Suggestions? I've also looked at Kadee trucks, since I'd really like Kadee couplers/coupler boxes on this. These look like the right trucks to me:
http://www.kadee.com/htmbord/page518-558.htm
I've seen this water tender in person, and they keep it pretty clean. It's painted with a glossy black (you can sort of tell in that photo) and I'd really like to mimic that glossy-metal look on the model. Should I build it with styrene and use a glossy paint, or is there a way I can actually build it with metal (or maybe build it in styrene and make the outside out of metal)?
If there's anything I need to know, please educate me. I'm totally new to scratchbuilding, and I want to learn as much as possible before I jump into this.
Last edited by a moderator: