Good morning, y'all.
Yesterday, my wife had an infusion treatment, so I drove her over to Little Silver, and dropped her off...added bonus, the center is adjacent to the coast Line, so I got to see an ALP powered bi-level enroute to NYC. Because of Covid considerations, I couldn't hang out so I drove home, then went out and had my hair cut, first time in 4 months, When the wife was ready, I drove back over and picked her up. That's the most driving I have done since February, over a hundred miles.
Garry:
Happy the surgery went well. Best wishes for a quick recovery, and for the second surgery to go equally well.
Patrick:
No one wants to accept responsibility, or acknowledge that someone other than themselves, is qualified to work on their product.
I had an 81 Chevette, which was amazing, in what I could do with it. I hated that car, and couldn't wait to replace it, but couldn't destroy it, no matter how hard I tried. Biggest mistake I made, was to trade it in for a 1985 Chrysler LeBarron K, which was a genuine P.O.S. Some things are worse than others.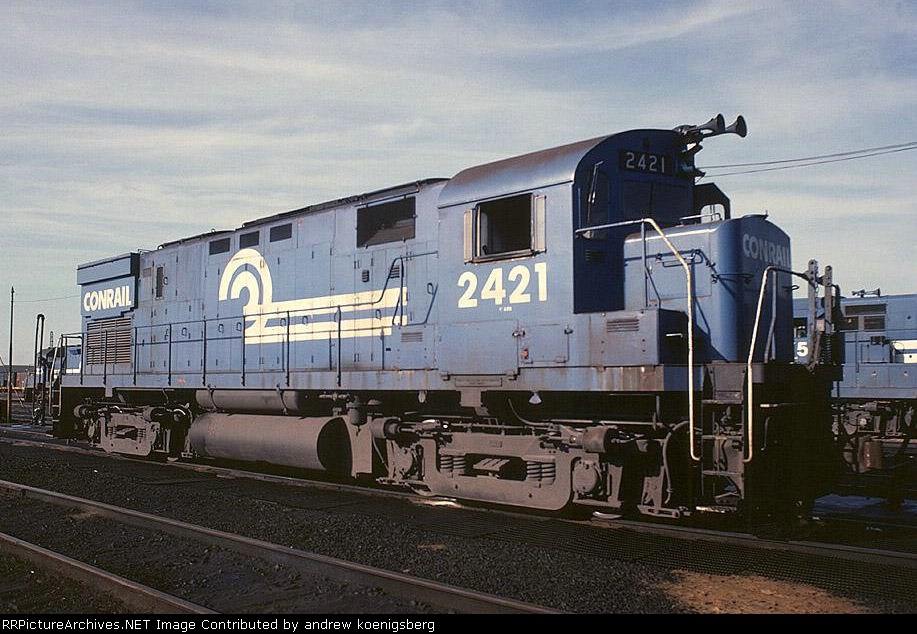 Croxton, NJ (EL). in 1978.
Rebuilt and air conditioned, three car RDG MU at Oreland, PA,1968. Note cars in lot, and station details.