These are my first two custom paint jobs which copy an actual prototype. I have painted two other engines in the past to a freelanced road I was thinking of modelling. Those paint jobs were very simple.
The CORP 3823 was the first one I painted and the 3804 came second. They are both non-prototypical in that the CORP has no -2's. These were two undecs I had laying around and figured I would use them for practice before tacling a fleet of Atlas's.
The paint is Floquil enamel, but I want to give the pollyscale a try on the next one. The decals are a Microscale mini-cal set.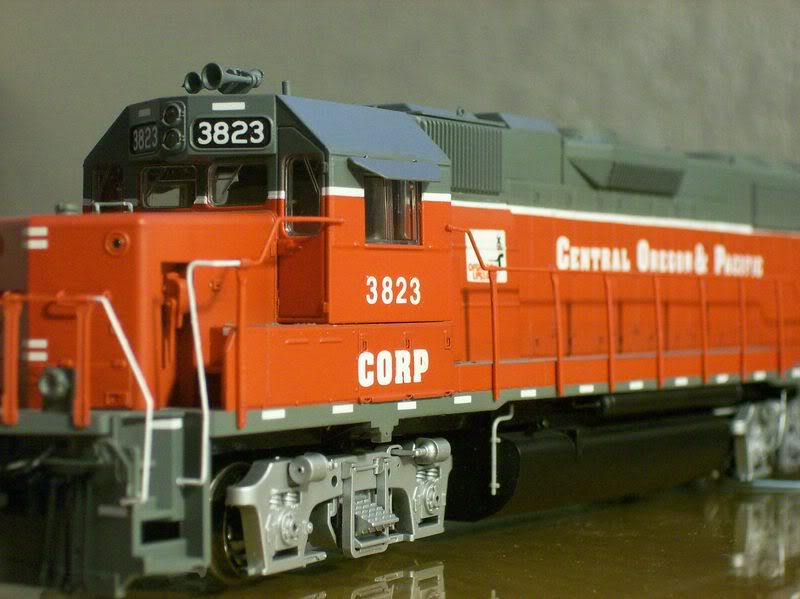 And a proto photo: