Next I took a look at the Atlas truss bridge I am using and decided it was too bland.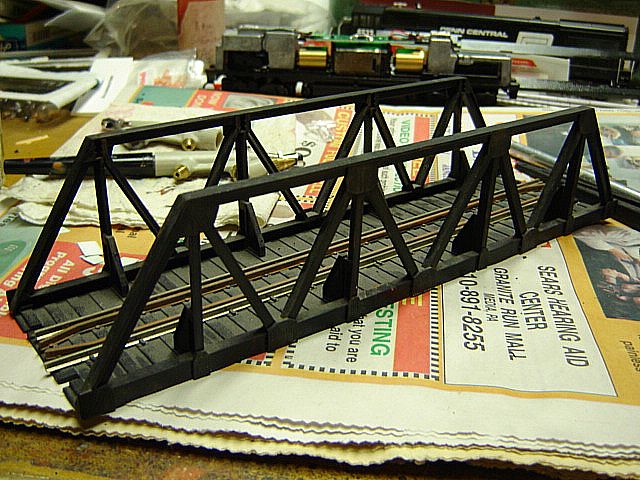 I painted the ties and weathered the rails with Folk Art Asphaltum.
I still feel that I need to do something to the underside of the bridge. It looks so blank and empty as shown in this picture.