Operation Backdrop, Phase I
First, let's have a last look at the old backdrop.
Deleted due to copyright changes. 01/17/07
The backdrop has been removed, exposing bare walls.
Hey! Where'd that window come from!
Now new poster board is going up. I put a thin bead of wood glue behind the top and bottom of the poster board. Screws at each corner of the poster board will hold it in place until the glue dries.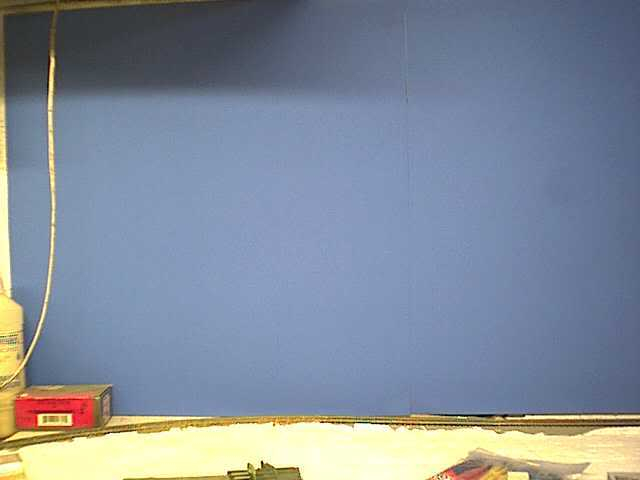 More pics coming in Phase II
Last edited by a moderator: