There have been lots of discussions on using these two items for treating our tracks for long term good train operation,..avoiding multiple track cleaning operations. I'm not going to enter those conversations here. Rather I have another related item I would like to consider.
I'm using almost exclusively Peco turnouts (insulfrog ones in my case). They have little tabs on the bottoms of the point rails that make contact with outside rails,..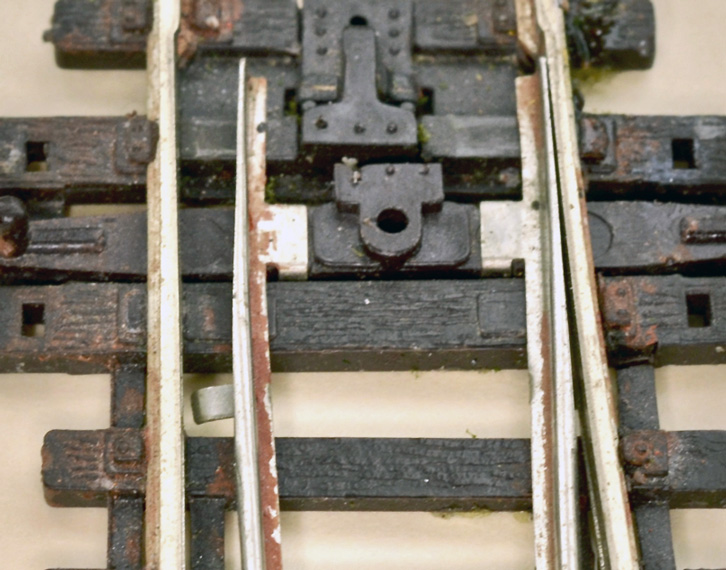 The electrical connections thru these tab connections can deteriorate over time.
Is it a possibly good idea to treat them with No-Ox or Graphite??