These were taken with a three megapixel Olympus D550 Zoom and a five megapixel Vivitar 3935.
Something for the Union Pacific fans out there.
This is a work in progress, it still has a long way to go.
Here's about 3/4's of my locomotives.
This one's usually a good draw, the abandoned steamer.
A pair of E7's. Check out the rust on the white one.
One of my GP38-2's. #4099 of the Gateway Western Railway, now owned by KCS.
One of my two SD40-2's. KCS #666, and yes, there's a prototype for it.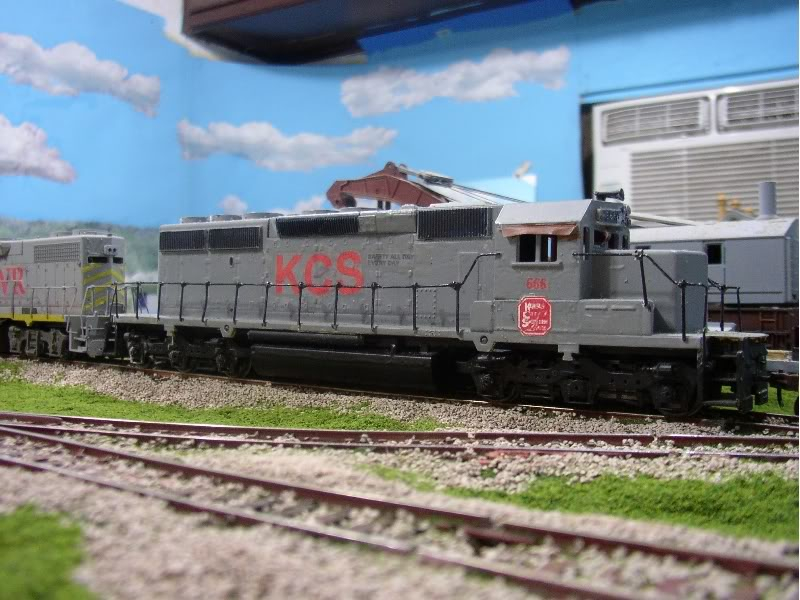 One of my two Atlas Interlocking towers.
KCS #4030, a road slug.
There are three shots of this crane car. Look for the flaking rust on the boom.
Here's a car I've been working on. The roof walk has been removed and I'm getting to move the brake wheel down. Look at the peeling paint on the car end.