New to G scale. Built my first outdoor layout last year. I wanted to share a few pictures of my new layout in Lancaster, PA.
My daughter loves trains. It's right outside her bedroom window.
I'm 40 and I've had HO and Lionels my entire life. I decided to get into G last year for my daughters enjoyment. It's been a fun learning experience.
I use a Control Master 20 transformer to power the train. I bought everything second-hand piece by piece on Ebay and Craigslist.
I have a much larger G layout indoors in the basement running on the floor with a LGB C&S mogul pulling Bachmann freights cars.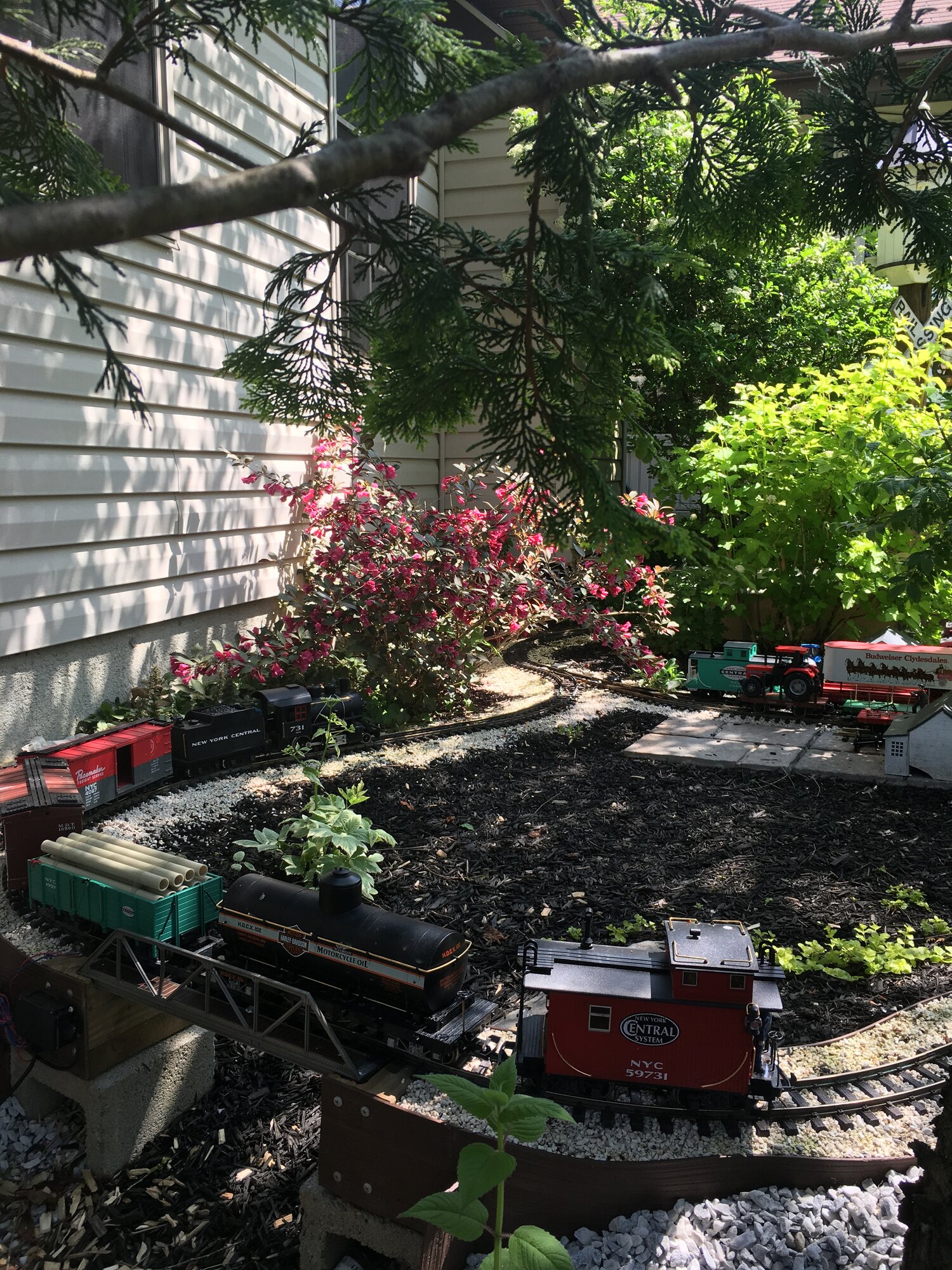 Last edited: