Hi All
I had posted in the weathering thread progress on removing weathering from a few boxcars I have. I made a mess of one of them, an IC car, so I have decided to repaint it into a Rock Island example.
I removed all of the existing markings and as much of the weathering as possible with 99% IPA and was left with this...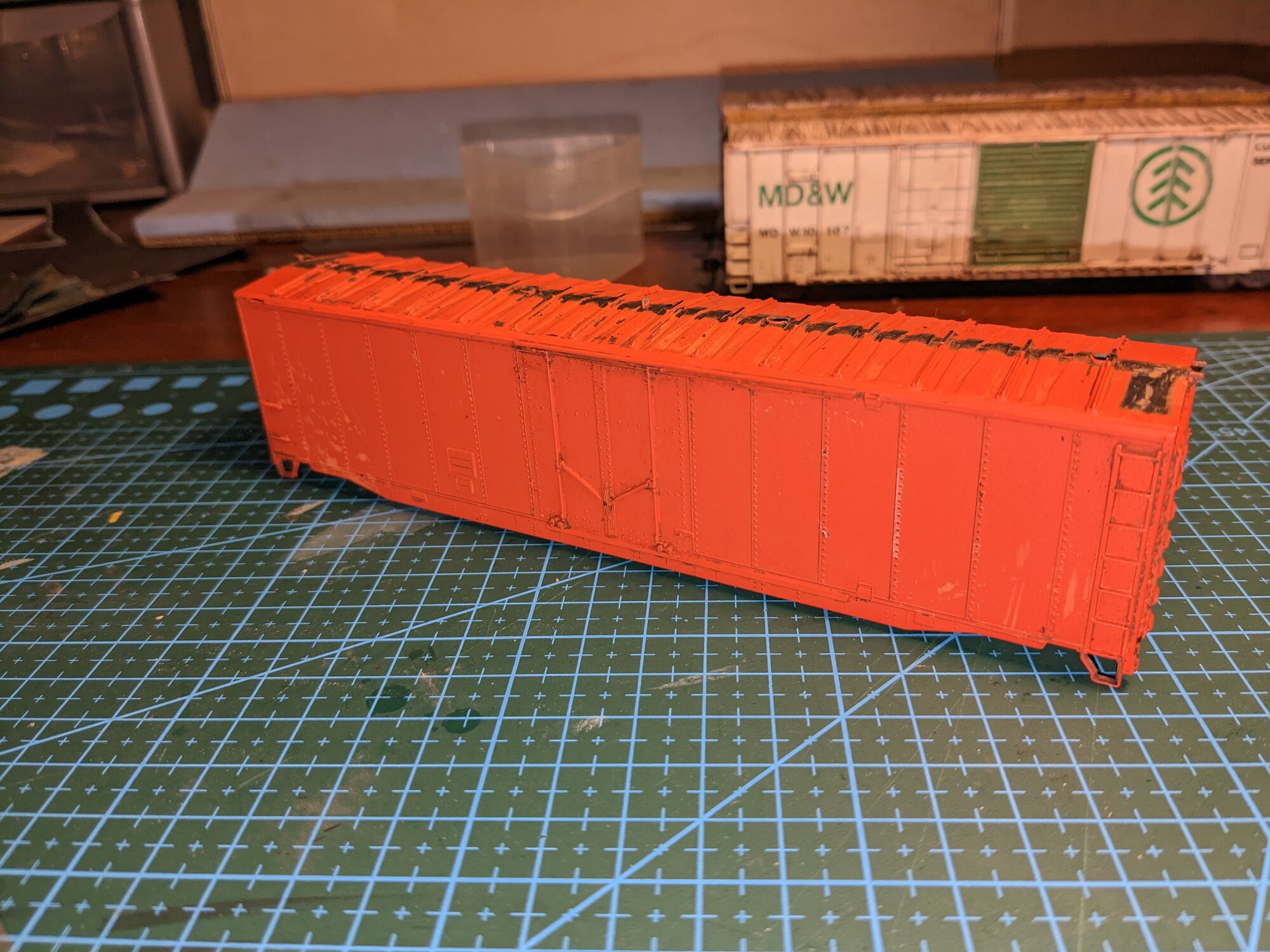 A quick going over with a red oxide rattle can primer has brought me to the current situation...
I'll do some detail painting on this before glossing ready for decal application