I've been a Lionel purist for awhile now and though I'm saving my pocket change for a few select pieces by the end of the Summer, Trainworld's sale was enough to spark my curiosity. Less than $80.00 shipped? I figure if it stinks I can sell it or weather it or something. Anyway, I did not run it yet and I know it has horns and bell that sounded "ok" on their video. I was pretty excited to get this today so the pics are from my phone on my dresser--nothing elaborate but here it is. The Leigh Valley "44 Ton" 627 Switcher.
Yes that is Andy Griffith on the TV...along with trains I like wholesome TV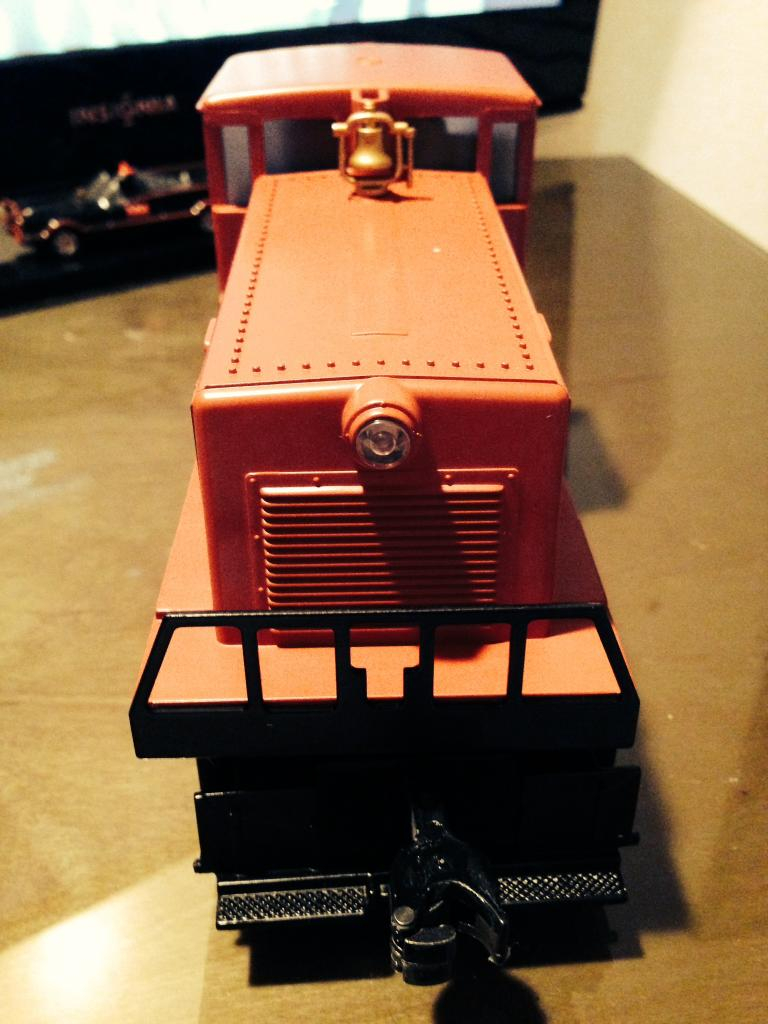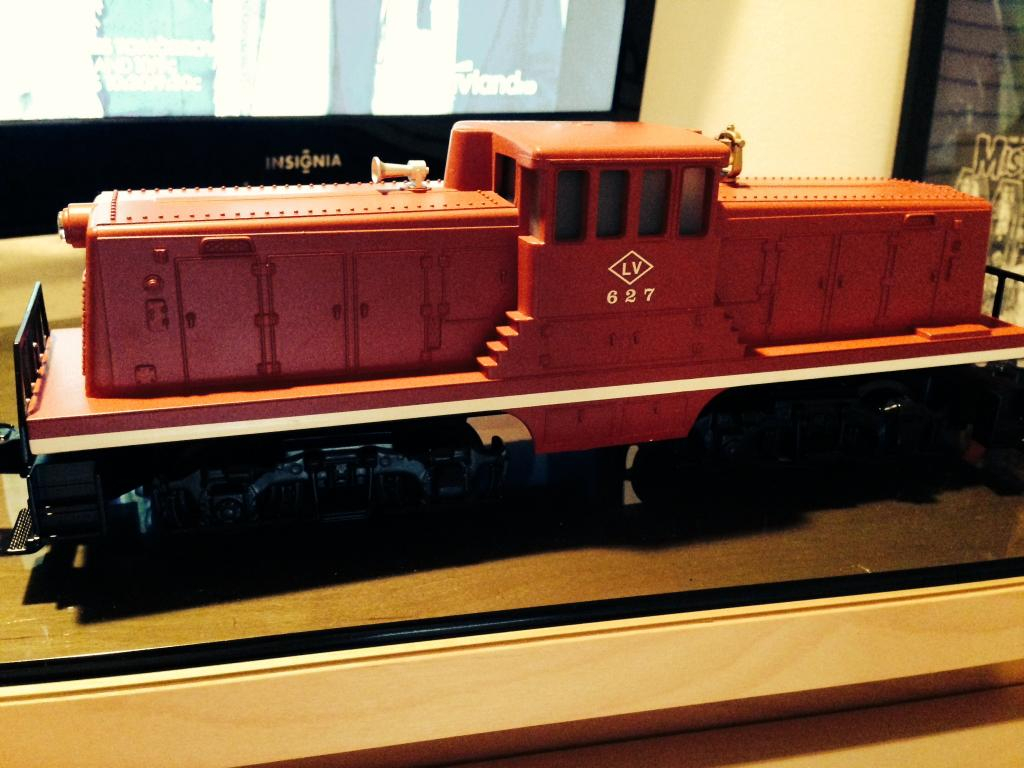 So for about 79 bucks I'm actually very impressed with it's construction, detail (though it's not much) and the feel of it. Pretty heavy, sturdy unit...but this is all just posing for pics. The true test will come when it starts doing some work and earning it's keep!
Just curious, what is the general feeling towards Williams, especially in O gauge.