I'm way over due. Lets have a little holiday fun. I'm sure everyone remembers the guess how many jelly beans are in the jar contests. Well, being that I missed Christmas, I figured I'd do Martin Luther King Day.
Here's the deal. Guess how many wheel-sets are in this pile, and I'll give you a FREE Athearn Ready to roll Rio Grande 50'FMC plug door box car. No gimmicks, no hidden rules, no BS. I even pay for the postage. Just follow these simple rules.
1. Closest guess to the actual number without going over.
2. One guess per member.
3. Starts right now, ends January 17th at midnight EST.
4.
Doesn't matter where you live. I will mail it to you. (Canada, Australia, ANYWHERE).
To make it on the up and up, I have given the correct number of wheelsets to a member of this forum and a picture. So he/she will be the judge and has the final say. If in the event of a tie, I have another car of like value, same deal.
Here's the car.
Here's the pile of wheelsets.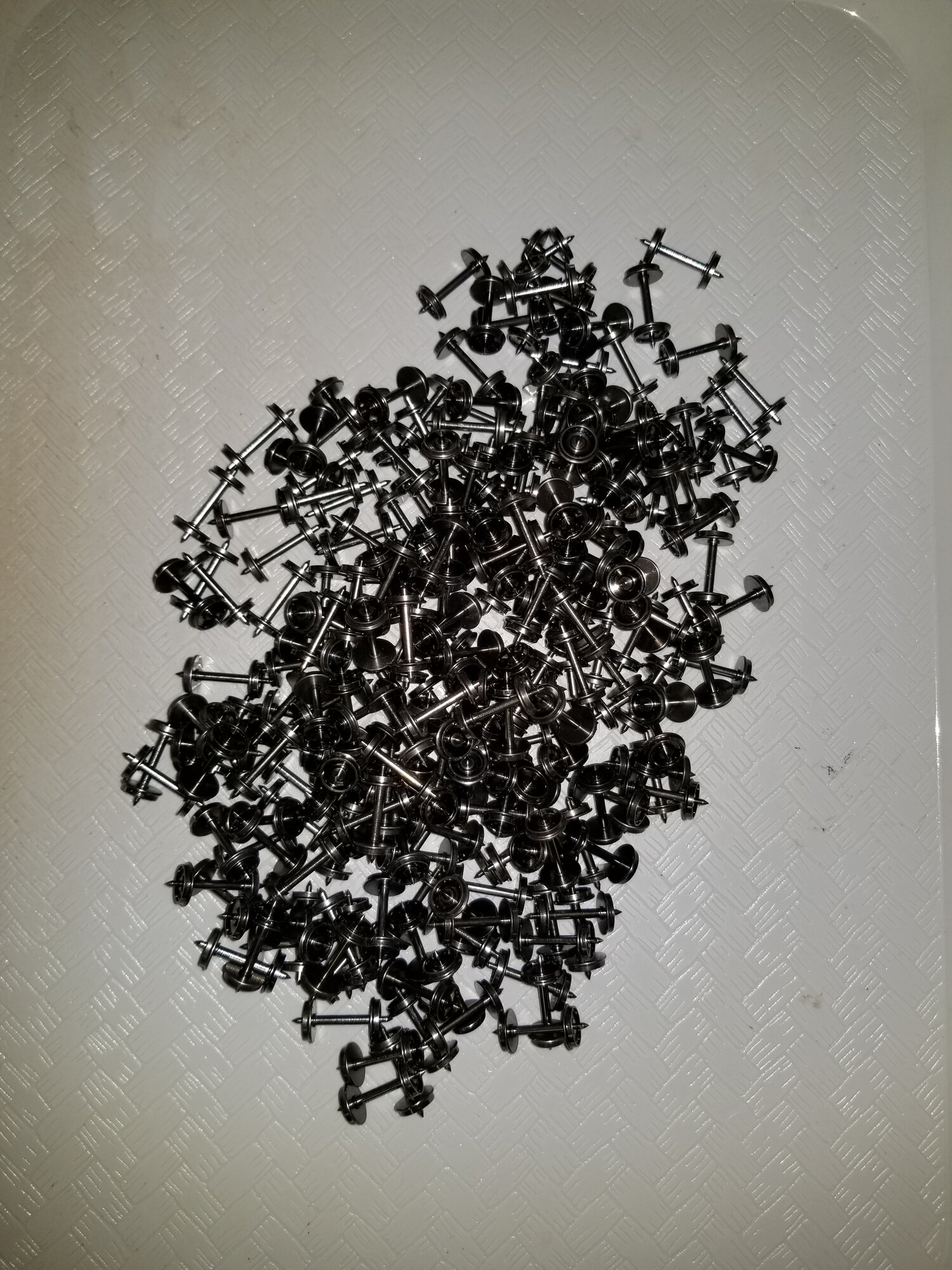 Good luck to everyone!!!!