Hi all. Little Grande and I went railfanning in Irondale today at lunch and thought ya'll might enjoy some pics, vids and sounds.
The primer...
The first train we saw, an NS freight on the way to Atlanta.
Wav file of the first train (since I had the IC recorder handy
). As you might be able to tell, there was some transfer power on the front of this one. It had six or seven locos.
http://www.fileden.com/files/2006/9/17/222183/NS%20Freight.wav
Power for an outbound train.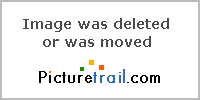 jpg video:
A short time later, this Ex-SP Tunnel Motor leads a departing freight.
That's a cool sounding horn. Note the car lettered "Sid Richardson Carbon Co". That's kinda unique.
http://www.youtube.com/watch?v=flMr7P3DL1Q
Norris Yard inbound. This one arrived as the train led by the Tunnel Motor departed.
http://www.youtube.com/watch?v=ghPyN9WPiUE
Last edited by a moderator: