The Grande Valley railroad just got a multi-year contract hauling prime Michigan silica sand to a new glass making plant in southwestern Michigan.
The only problem was we din't have any cars available for this service.Since the contract doesn't go into effect till 2-1 06 we have had time to come up with these cars.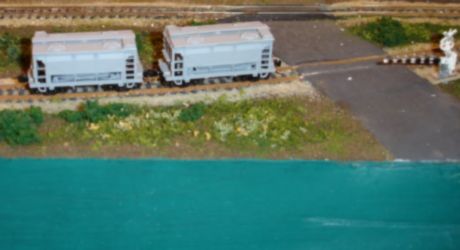 These are just two of the 16 cars needed to start the servive but they don't take long to build.The basic car is an ATLAS N scale 70 ton ore car with a roof modified and added from old AHM,Con-Cor 4 bay PS2 covered hoppers that are being converted for woodchip service to the re-opened paper plant in Plainwell,MI..