This is a small home heating oil facility from a kit. I had an area with enough room for a siding.
I primed the tanks with cheap gray primer and then rubbed on some grimmy black and used one of the instant rust products.
The platforms and ladders are plastic and I rubbed them down with some thickened wood stain which gave them some texture.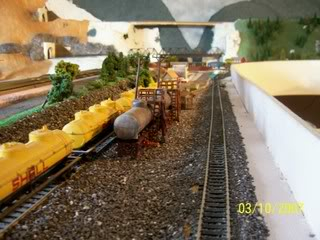 I have room here to add a coal bin so they can add that to their retail as well.
Last edited by a moderator: