Hey folks, just want to post a little plug for an HO scale RHS club in Minneapolis, MN. If you are, or know anyone near there, we are looking for new members! I've been super busy making new video content for our YouTube.
We're a non-profit organization that opens as a museum for the public on weekends, 1-4pm, and special weekdays TBD. Our "Operating Season" is September-April of each year, although keyed members are of course allowed to come in and run trains whenever. The layout itself is a transition-era, "everywhere and nowhere" USA sort of layout. We have areas that feel like the Midwest US, and areas that are more like the Rockies (with dummy catenary lines too!).
EDIT: A couple of hard knocks and the Covid-19 thing have spurred us into making internal changes. We are in talk of beginning prototypical ops sessions, TBD. Many of us want to do more with the layout than use it for exhibit, and the layout is definitely equipped for ops!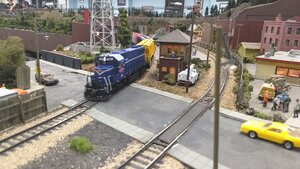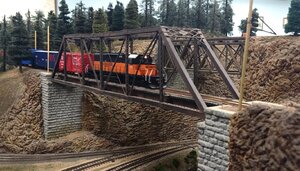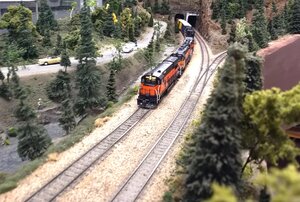 Don't let my Milwaukee Road fool you, anything goes!
Last edited: