Just putting in a bit of road. Don't let the high sides hang you up. The surrounding terrain will be built up like embankments, like the local road here are.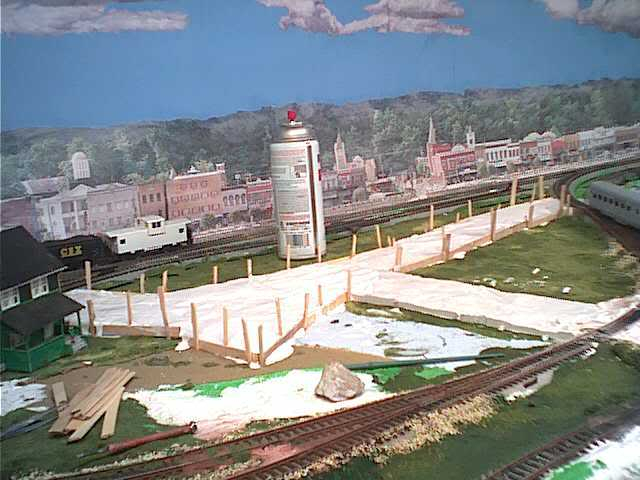 -
This shows they are the right size.
To make the flangeways for the railroad crossings I used lengths of waxed dress shoe strings laid next to rail. I then put drywall compound into the rest of the space and let it dry, then gently removed the shoe strings.