Well, I'm pretty happy with the results and although almost all the tabs holding the body on are broke now, my tablecloth is stained (wife is alittle upset....
) and I can't get the paint or pastels out of my fingernails, I have finally weathered my first loco. I did a Conrail ACF centerflow hopper also, but it wasn't as weathered as this! Please let me know if it you guys think it looks good or not. I can take criticism, and if you have something (preferably locomotive) you'd care to show off as an example or just for fun, please do!
the loco is a Chessie SD9, Proto 2000, with Kadee couplers and lots of weathering....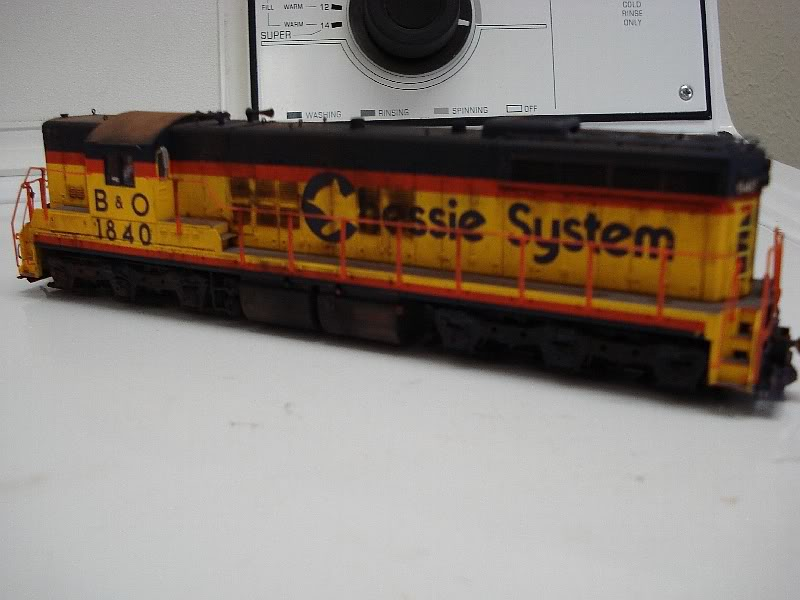 Hope you enjoy...
-Rich