GNRR Mechanic always fixing stuff
Ok, after sticking the fire station in first, I decided to get the interlocking tower actually out of the box:
I glued the initial sidewall corner pieces in place: (Who sees my mistake?)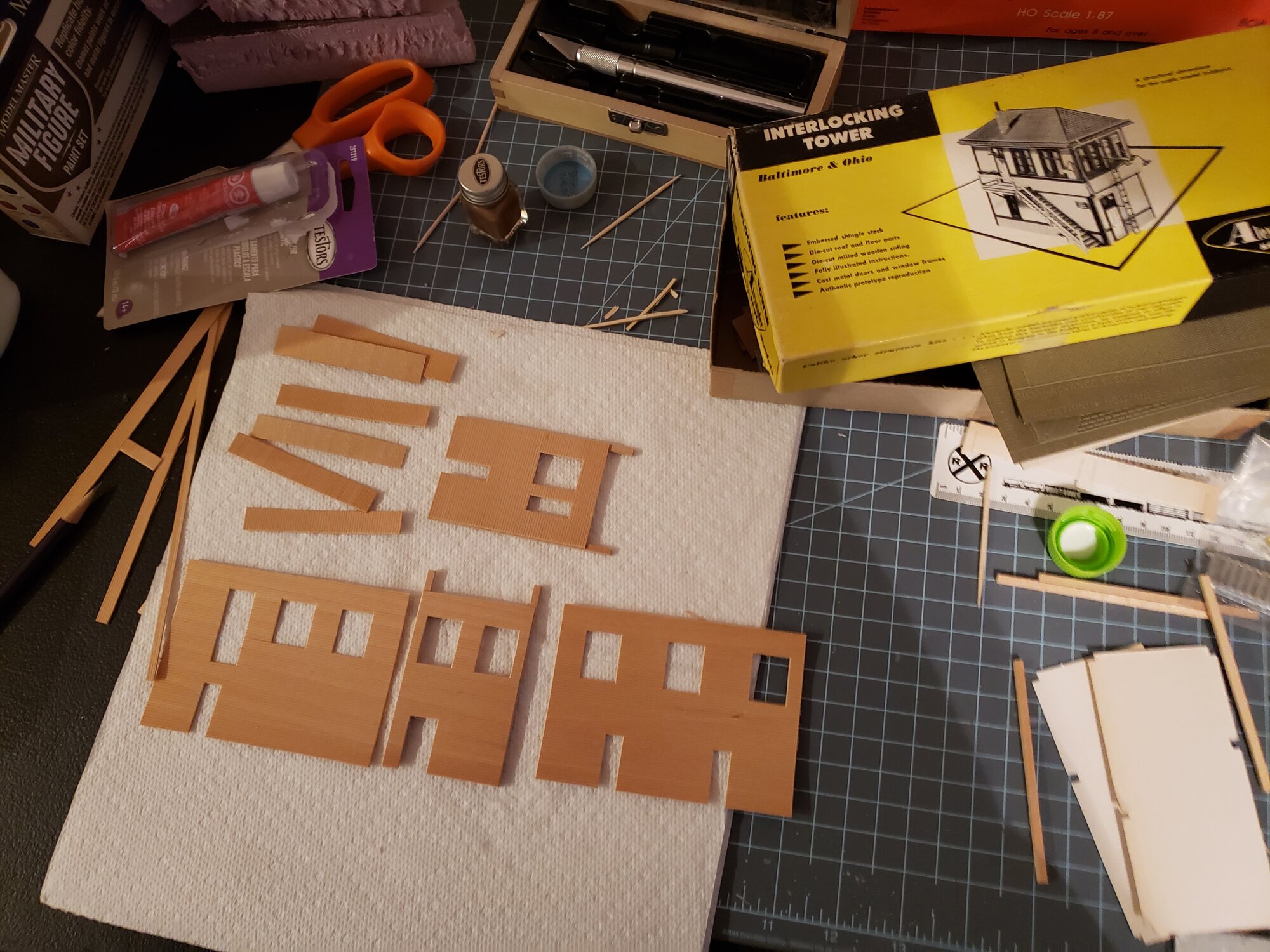 Cleaned the flashing off the metal windows and doors and painted:
The kit was old enough for the card stock to actually discolor, so it got a priming coat of paint to hopefully preserve it.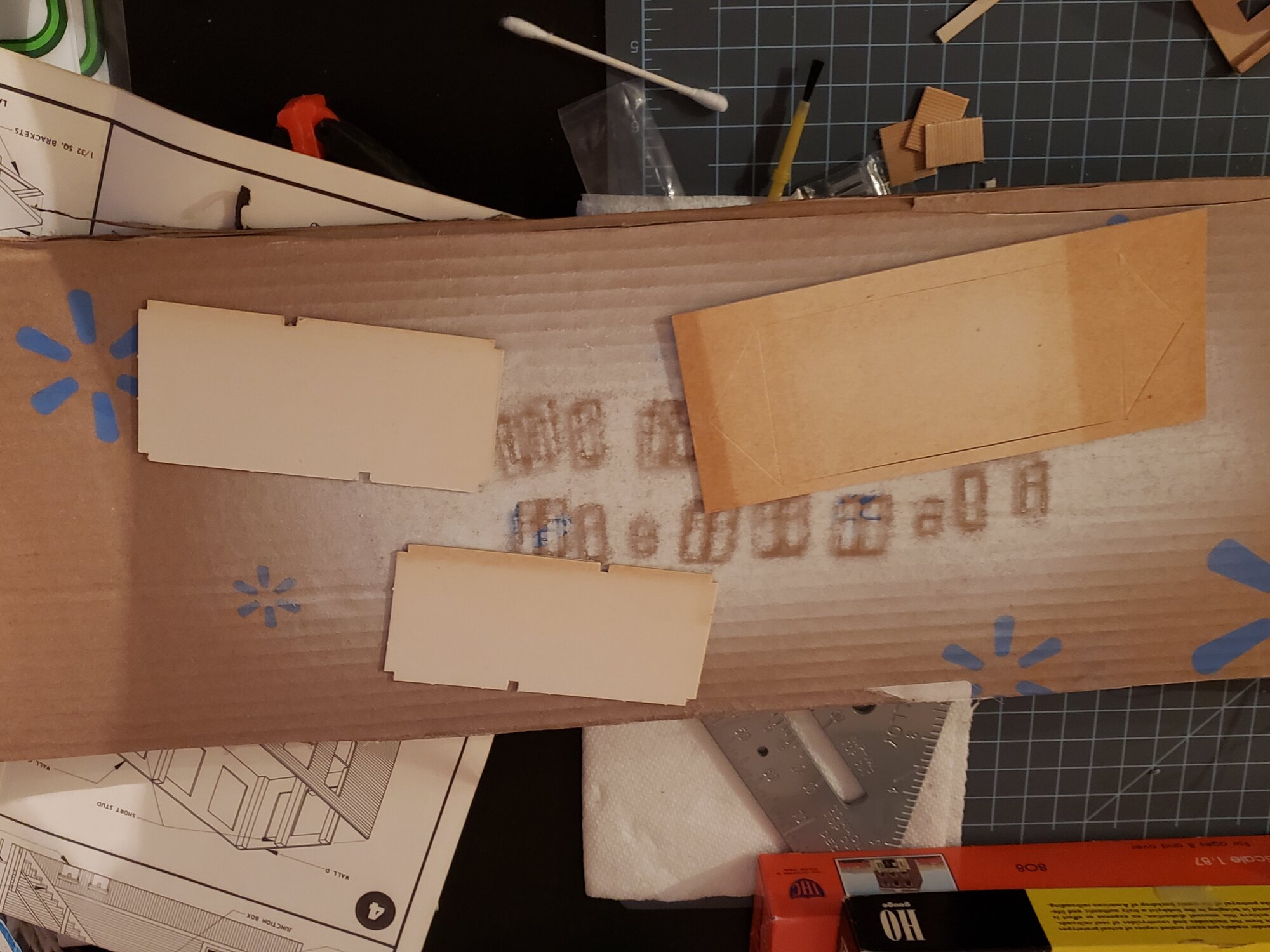 Next three are build in progress and how it sits currently.
It's painted with a bad white enamel to hopefully stabilize the structure. The wood is so thin the least little bit of moisture warps it.
For those who didn't find my or care to find my mistake in the 2nd picture, I needed the extra corner boards at the bottom for the wainscoting. Realizing it a hour and a half after they were glued (Elmer's), I carefully steamed them off in the kitchen over a pan of boiling water. The sides curled, but I was able to flatten them. I think going forward with these types off kits (I have several more), it may pay to figure out what colors I wish to paint them before I attempt assembly. I'm also not sure if my use of an acrylic or latex type paint is really a good idea.
More pictures as I take them.