Hey guys,
I'm back with some photos of some N Scale weathered cars. Some had been weathered previously and I've touched them up. Others are new.
I have done a CN and CSX general service boxcar, a UP and CSX covered hopper in fertiliser service, and a CP Cylindrical covered hopper.
I apologise for the photo spam in advance but I wanted to post both sides of each car. Let me know what you think! All constructive criticism appreciated.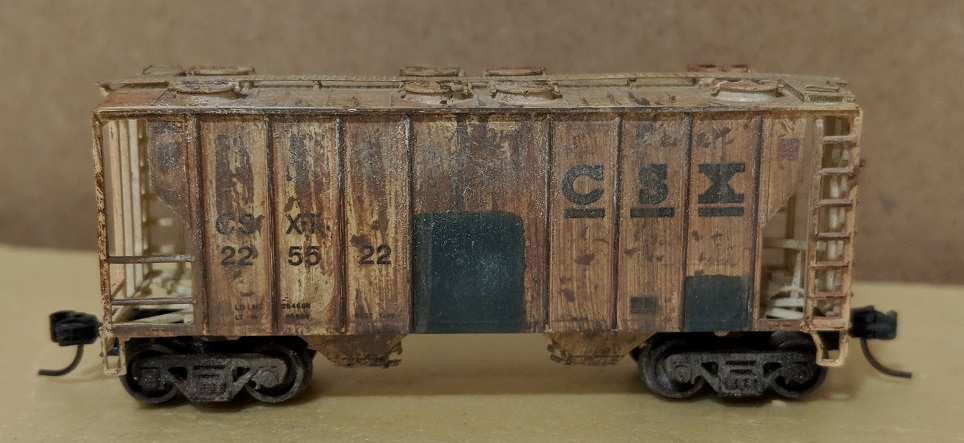 Thanks and enjoy!
Mitch
Last edited: