Despite the bad luck I stated with my recent ebay purchase, at least I had fun with some of my other new toys. These shots were taken by my best friends at our local club. Hope you enjoy....
2 GP40-2's and a GP30 are head end power of this coal train taken around in the fictional mid to late 80's right before the CSX merger
...
a different angle of the same train...
The two GP40-2's have tons of custom details including rebuilt cabs from Cannon and Company. The blue door on the front of this unit shows the heritage of the locomotive it came from...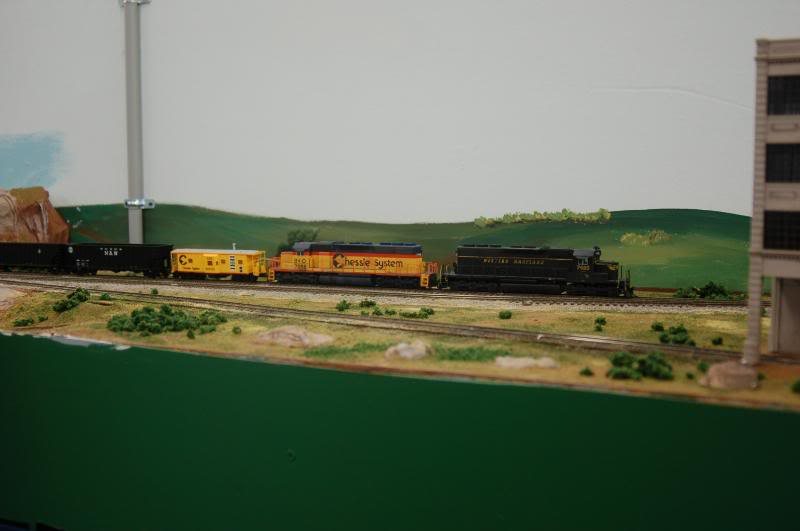 ...And then there were the two pushers and the caboose bringing up the rear. (I have plans to weather the caboose soon as well as the two unrealistically clean GP40-2's on the head end BTW...)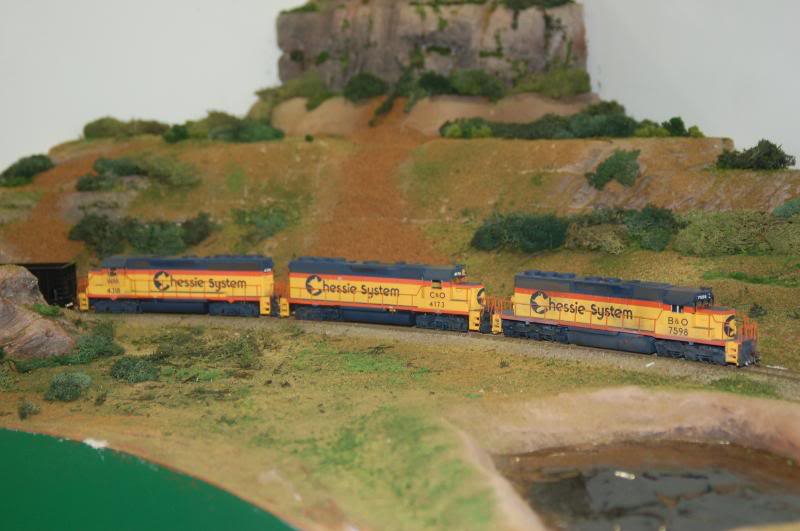 Later that day we caught another coal train coming back down the grade, but due to my friend not handing over the rest of the pics, this is all I have for right now. If anyone is interested in seeing more of this power, I will post them soon!
Here are some shots of a yard most of us railfans would give perhaps anything to see in real life....
I hope you all enjoyed! I have tons more pics of these locos and more on the way. As soon as my friend sends them this way, I'll post them. Thanks for looking!
-Rich